07 Nov 2010
No Need to Rub It In!
"Apple Tells Me Some Painful Home Truths"
So, after upgrading my iPhone to iOS 4,1 a couple of weeks back, I finally got round to checking out the new Game Center [sic] thingy this morning.
After setting up an account, I was presented with this summary: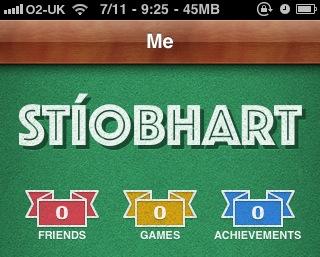 Wow! - cheers Apple. Way to sum up a guy's lifelong contribution to humanity, there!