27 Nov 2010
Review: Blinkbox Freebies
"How to Keep Getting Free Films from Blinkbox"
ASDA [and apparently the Co-Op too] have currently got some 4-packs of Grolsch, with a promotional code, which allows you to watch an online movie for free on Blinkbox.com --a site I was hitherto unaware of.

Me and the missus grabbed a pack last weekend and availed of the promo code to watch Avatar and see what all the fuss was about [Answer: not much, unless you like your allegories dumbed down to primary school level so that the Americans can 'get it' --but that's a review for another day!]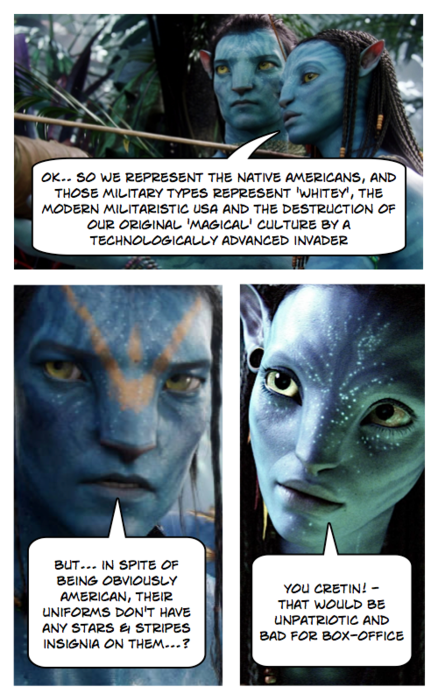 Anyway, after the missus signed up for Blinkbox and 'rented' Avatar, using our Grolsch supplied promo code, Blinkbox suggested she invite a friend to join, whereupon said friend would receive £5 joining credit and she would get £1 referral credit for recommending them. She duly emailed the invite to me and I joined up too.
So I now had £5 credit and she had £1.
Cheapskate that I am, i went straight to the Free Movies section on Blinkbox and checked out what was on offer there; mainly old 1950's American B-movies and one or two more recent ones, which obviously flopped horrendously at the box office.
After exhausting the 'Scrooge' section I moved onto the 99p Section --You'll have gathered by now that movie rental on Blinkbox ranges from free up to about £3, depending on how new and/or popular the movie is. I used 99p of my £5 to rent another movie, whereupon I was likewise asked to 'Refer a Friend', for the aforementioned £5 joining credit to them and £1 referral credit to me. So i emailed my invite back to the GF on her other email address and she signed up from that one.
So, thanks to that £1 reward, I've now got my 99p back, plus another 1p profit -woohoo! and she's got £5 free credit on her new Blinkbox account. Presumably, once she rents out another movie, the whole thing will repeat again and she'll be able to invite me to sign up again on yet another email address resulting another £5 to me and £1 to her.
So, if you've got a couple of mates and a fistful of email addresses, you should jump on this bandwaggon quick; Blinkbox are bound to cotton on and close this loophole pretty quickly, I would think. unless they're just trying to establish a large user base as quickly as possible and aren't too fussed if people 'play the system' a bit.
As for the service itself; it's pretty good. I've watched about three or four movies on high resolution --you can choose between High, Medium and Low-- and all have played faultlessly, with no pausing or stuttering [are you listening BBC, with your clockwork POS iPlayer?!].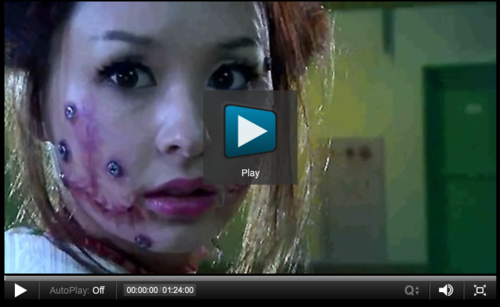 If you do choose to watch one of the free movies, be prepared to suffer the irritation of having advertising in the middle of it. There are quite a few commercial breaks and Blinkbox seem to have adopted the same strategy as the Dave TV freeview channel; namely no adverts for about the first half hour, to draw you in. Then --once they get you hooked-- adverts every 20 minutes or so for most of the rest of the movie, increasing to what seems like about one every 10 mins as we approach the dénouement.
One saving grace tho' is that, If you hover over the playbar at the bottom of a freebie movie, the ad breaks are marked out in light grey, so at least you know when the next one is due. Handy, if you've got a bladder full of Grolsch and are wondering how long you need to cross your legs for, before you can nip out for a wee!

One good thing is that Blinkbox seem to be lacking in people wanting to buy advertising space at the minute, as all the commercial breaks in the films I watched have consisted of a blank grey screen with "Advertisement" at the bottom. Reminds me of back in the day when Channel Four first started and they had 'empty' commercial breaks for the first few weeks --although that will have been before most of you young whippersnappers were even a glint in the milkman's eye.
So, there you have it. Get yourself down to ASDA [and apparently the Co-Op too] and search out a special promo pack of Grolsch and have a game of Blinkbox 'credit ping-pong' with a mate.
Anyone who'd like to avail of the offer, but disnae like Grolsch, or disnae drink for moral, ethical or religious reasons can dispose of their unopened bottles by leaving them on my desk in the staffroom.
Cheers!