Stop the World. I Want to Get Off!
"More IT-Related Fuckwittery from TMC"
Today, I present the crowning glory in the recent "improvements" to the network at college. Yes folks, the TMC firewall has just blocked the TMC's own website "in accordance with organisational policy".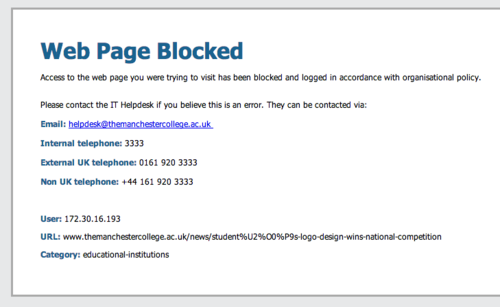 I give up. I've obviously fallen through a hole in the space/time continuum into a parallel universe, where galloping insanity is the norm.