14 Nov 2013
REVIEW: Bradford Animation Festival --Student Showcases
"REVIEW: Bradford Animation Festival --Student Showcases"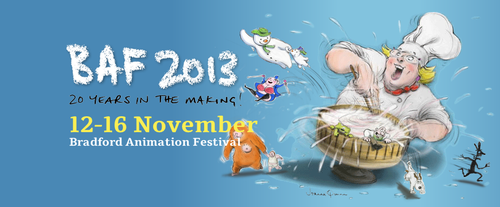 Yesterday I made my, by now annual, pilgrimmage to the Bradford Animation Festival at the National Media Museum, to check out the latest goings on in the world of student animation, through the two Student Showcases.
Overall, I found this year's offerings a pretty mixed bag. There was some great stuff and some not so great and on balance I think the quality was ever-so-slightly better last year. However, it was a pretty decent show and --with so much production-line CGI about these days-- it's always nice to see some good ol' fashioned hand-crafted animation and imaginative use of materials and techniques, for a change.
Anyway, there's no way I'm going to write an in-depth review of every film in both showcases but here is a brief summary of my opinions of the various films on offer --as deciphered from the hurried notes I scrawled in the dark, while watching the proceedings.