04 Mar 2019
4th March 2019 Cartoon Roundup
"More Turnips from the Tip"
Another one of my periodical roundups, featuring other wee bits and bobs I've done in amongst my #PortraitChallenge efforts.
8th December 2018
Brexit—the gift that keeps on giving! Here's a super present idea for Christmas. Guaranteed hours of ennui for all the family!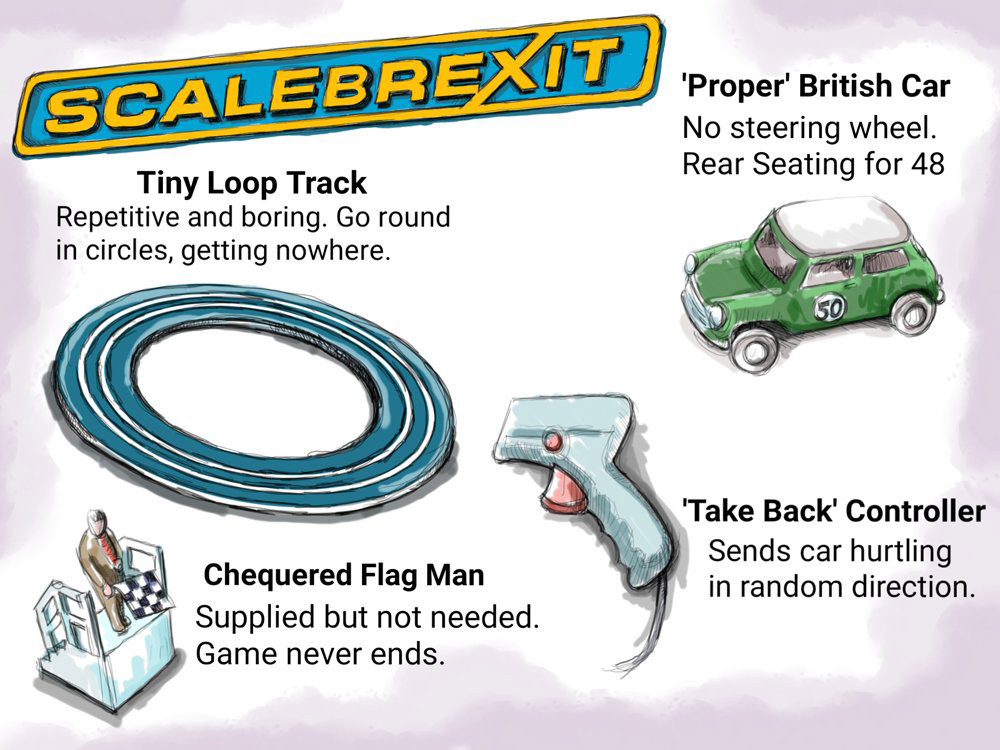 11th January 2019
They say today's news headlines are tomorrow's fish & chip wrapper. And, sometimes, yesterday's #PortraitChallenge is today's washing up.
15th January 2019
Hilarious hospital themed cartoon. Made even more significant [and rib-tickling!] by the fact that I doodled it in a hospital carpark, while waiting to collect someone from hospital.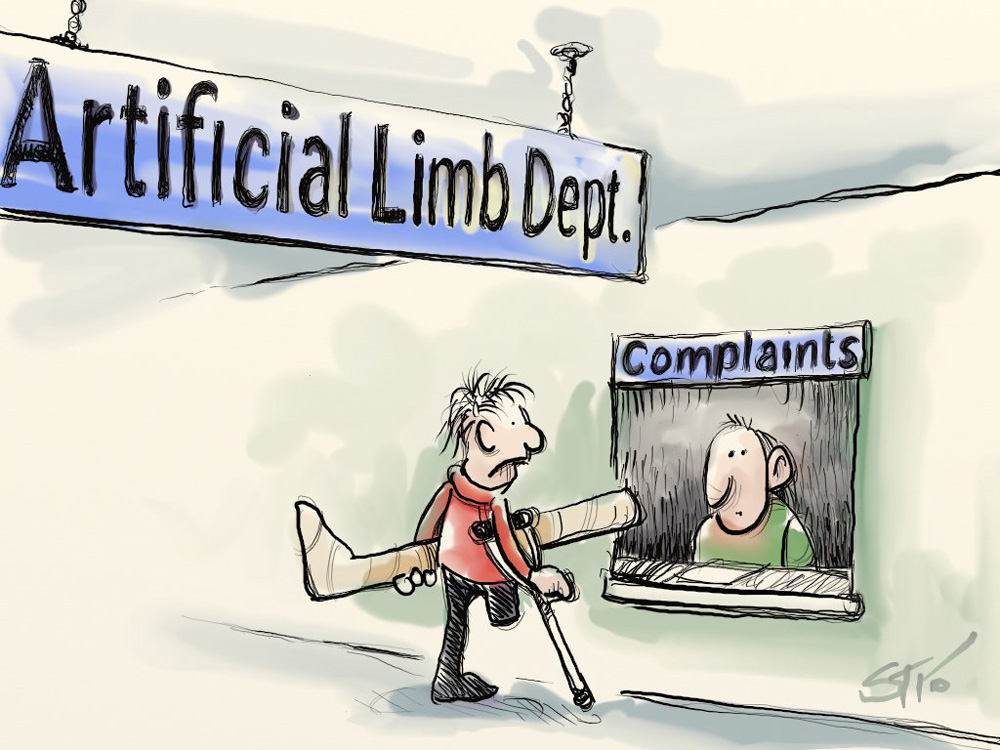 16th January 2019
Oh no! Not another Brexit-themed cartoon! This one to tie in with the fact that Theresa May's latest commons defeat took place during 'Dry January'.
I think I ever-so-slightly spent far too long on this one, to the point of killing it stone dead—and the whirring sound you can hear is my old high school art teacher Mr. Rafferty* spinning in his grave; his favourite piece of advice to me always having been; "Careful not to over-work it, stíobhart!"
*[DISCLAIMER: My old high school art teacher, Mr. Rafferty may very well still be alive and therefore unable to rotate agitatedly in his tomb. But that would have spoiled my punchline a bit]
23rd January 2019
Watch the Skies!—this was just a random doodle I did on the corner of my crossword one day and stuck to the fridge. For reasons best known to myself, I decided to work it up into a finished cartoon, while pondering what to draw, one night.
It depicts the missus, as an a alien, giving me a right zap up the bracket.
And, why not!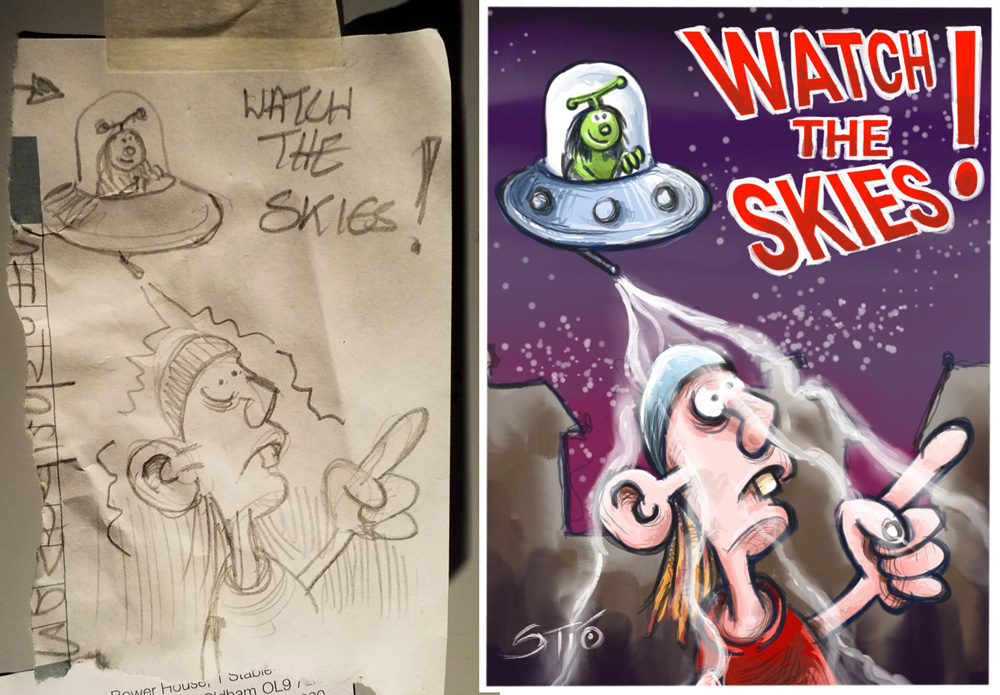 25th January 2019
A wee cartoon Haggis for Burn's Night. The less said about this one, the better. It's pretty embarrasingly shite.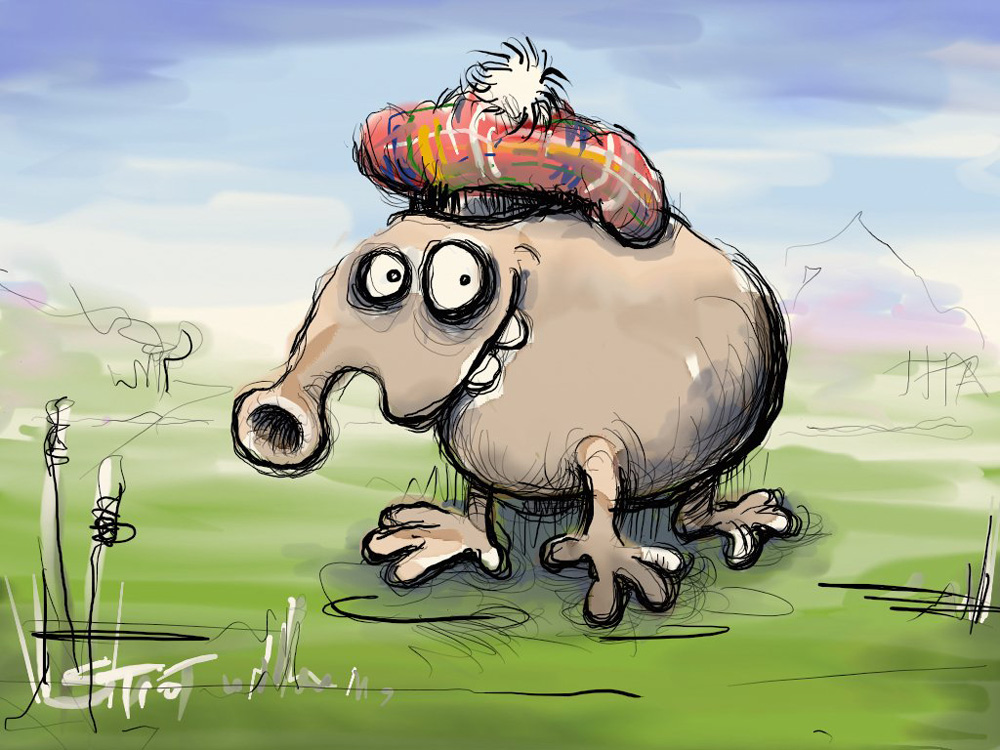 26th January 2019
In the finest traditions of 'Every Day is <fucking something> Day' on Twatter; this one was produced for #caturday [No. Me neither!].
It shows Minnie, a neighbourhood stray who used to hang around with me when I was outside working on my van. Then followed me home one day last year and decided to move in --and now divides her time fairly, so as to make sure and pester me and the missus equally.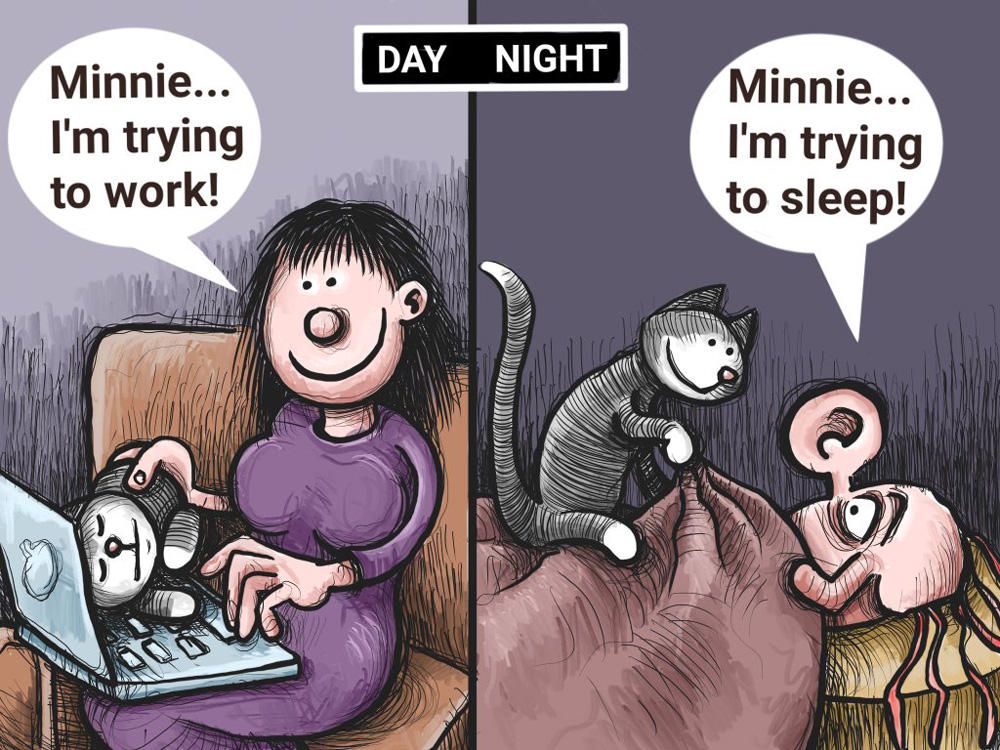 3rd March 2019
My Bro-in-Law and my wee Mammy, sitting watching telly. A quick doodle from life, drawn while over visiting in 'The Oul' Country'. Needless to say, neither of them were overly flattered with my renditions of them. Although my wee niece found it hilarious.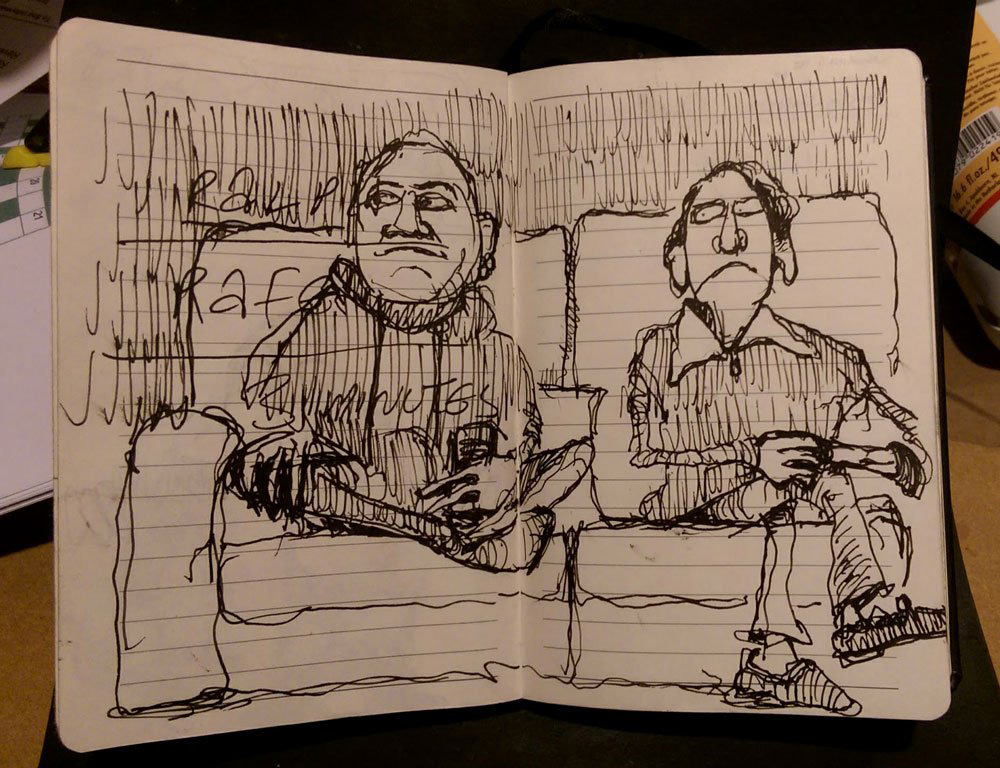 4th March 2019
My wee niece drew this portrait of her favourite uncle. As a bit of a pseudo-#PortraitChallenge exercise, I decided to work it up into a cartoon in my own stylee, whilst still preserving her original outline and facial feature positionings.
This is a bit of a mock-up I did in Photoshop, showing the transition from her original drawing to my finished cartoon version.