17 Aug 2019
REVIEW: Monopod Selfie Stick
"Well Made - Great Piece of Kit For The Price - Couple of Small Niggles"

I'm not one of those vacuous "selfie-obsessed" people. But I bought this to take on a camping holiday recently, as I wanted something that would let me get photos on my phone camera from some interesting angles [OK. As well as taking the occasional snap with my ugly mug in it!].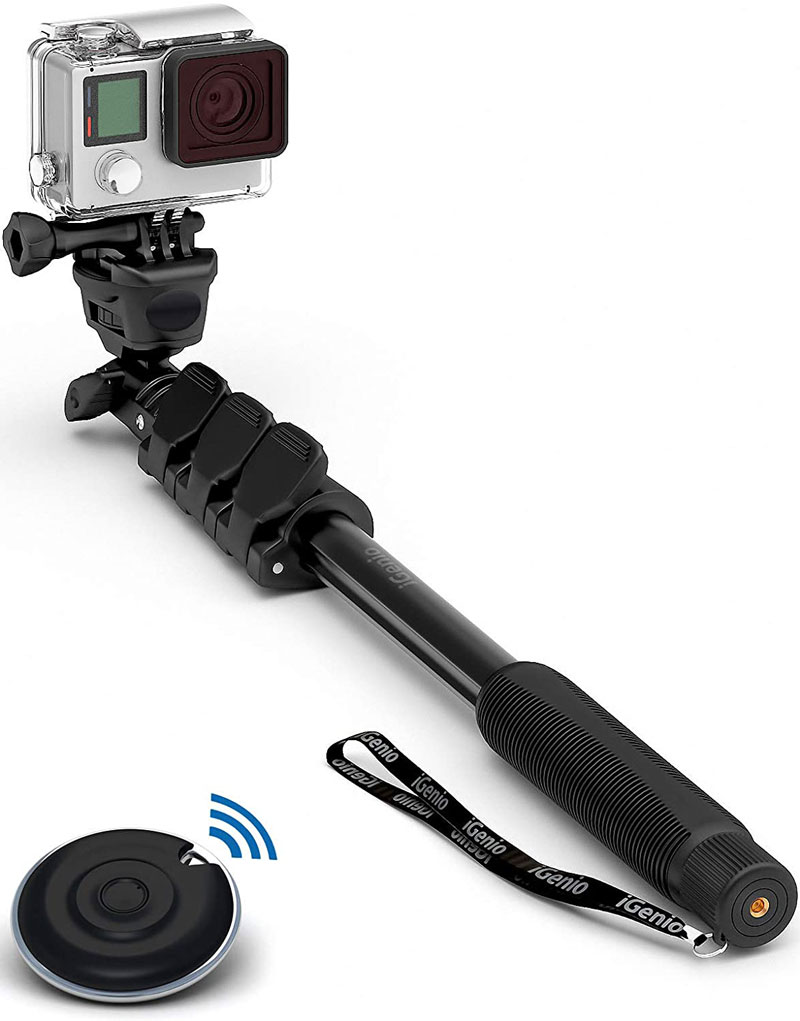 I think this is a great wee gadget for the money. It is well built and does feel like a professional piece of photographic equipment, rather than a wobbly piece of junk. The wee Bluetooth remote is great for allowing you to take photos without having to mess with cables etc. [although I couldn't get it to trigger video recording on my Samsung S7. I had to initiate that by tapping the on-screen button each time].
The stick also extends quite far [and importantly, is stable when it does so], so you can get some nice overhead effects which almost look like you had access to a low-flying drone.
I also liked the selection of ends which come with this stick so, as well as your phone, you can attach GoPro style cameras.
One addition that would have been nice to have seen included would be a spike or foot of some sort to attach to the other end, so you could use it free-standing like a proper monopod, or stick it into the ground. Especially since the shutter can be triggered at a distance by Bluetooth, this would open up a lot more creative options.
One minor niggle I had with this selfie-stick was that the arms on the clamp for holding your phone are quite shallow. As my phone is in a flip-cover case, the arms would only reach forward enough to clamp onto the folded back cover of the case and not properly over the phone itself, so the phone would flop about when on the end of the stick. I solved the problem by wrapping a thin velcro strip round my phone to hold it in place, but this had the down side of partially obscuring the screen, which hindered composition. Of course, if you use a case without a flip cover, this won't be a problem for you. But I thought it worth mentioning.
So, in summary, a really good piece of kit for the money. But I'm knocking one star off for the lack of a spike for monopod use and for the slightly too short arms on the phone clamp.