World Cup Cartoons June-July 2018
Another of my "It seemed a good idea at the time!" notions.
"Hey" I thought to myself, one day in the merry merry month of er…​ June, 2018. "I think I'll draw a cartoon every day for the duration of the World Cup!"
Unfortunately, not being remotely interested in football, I slightly misjudged the length of the tournament, thinking it would be all over in a fortnight. Oh well. At least I stuck it through to the end!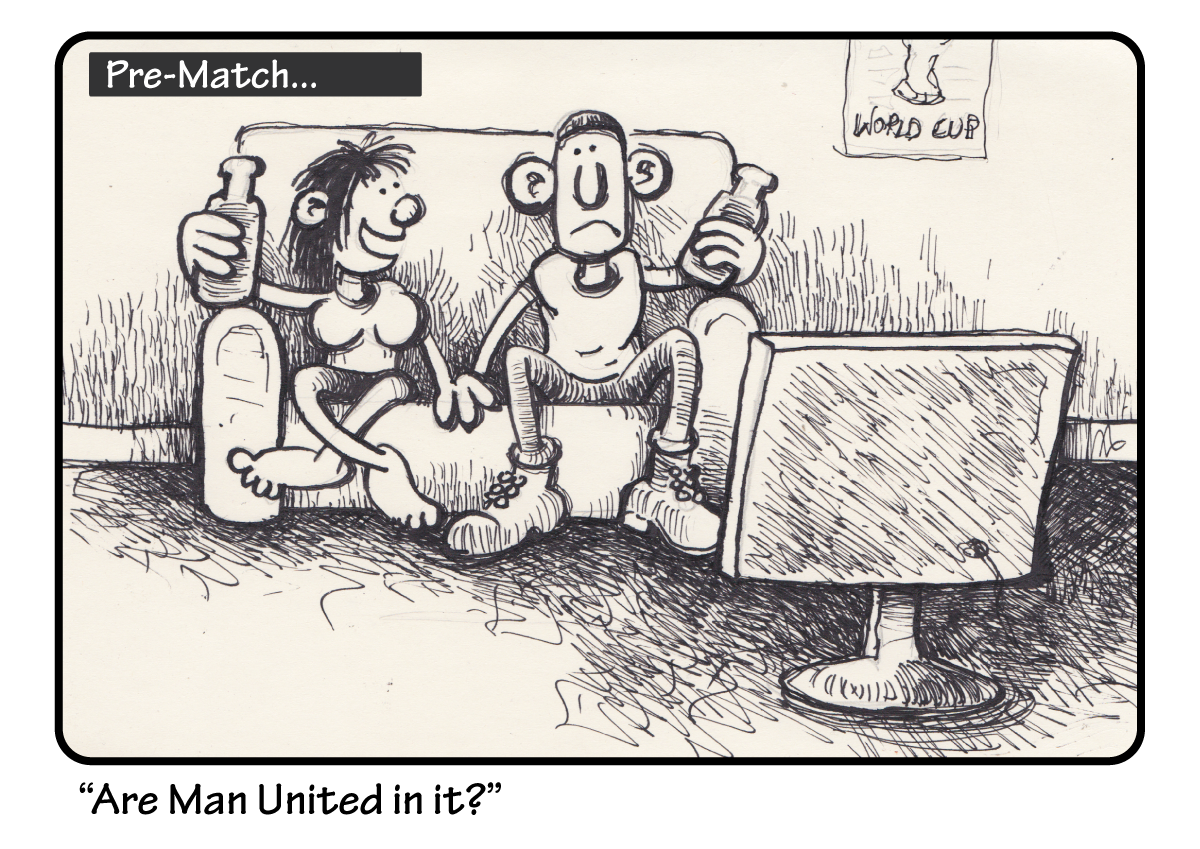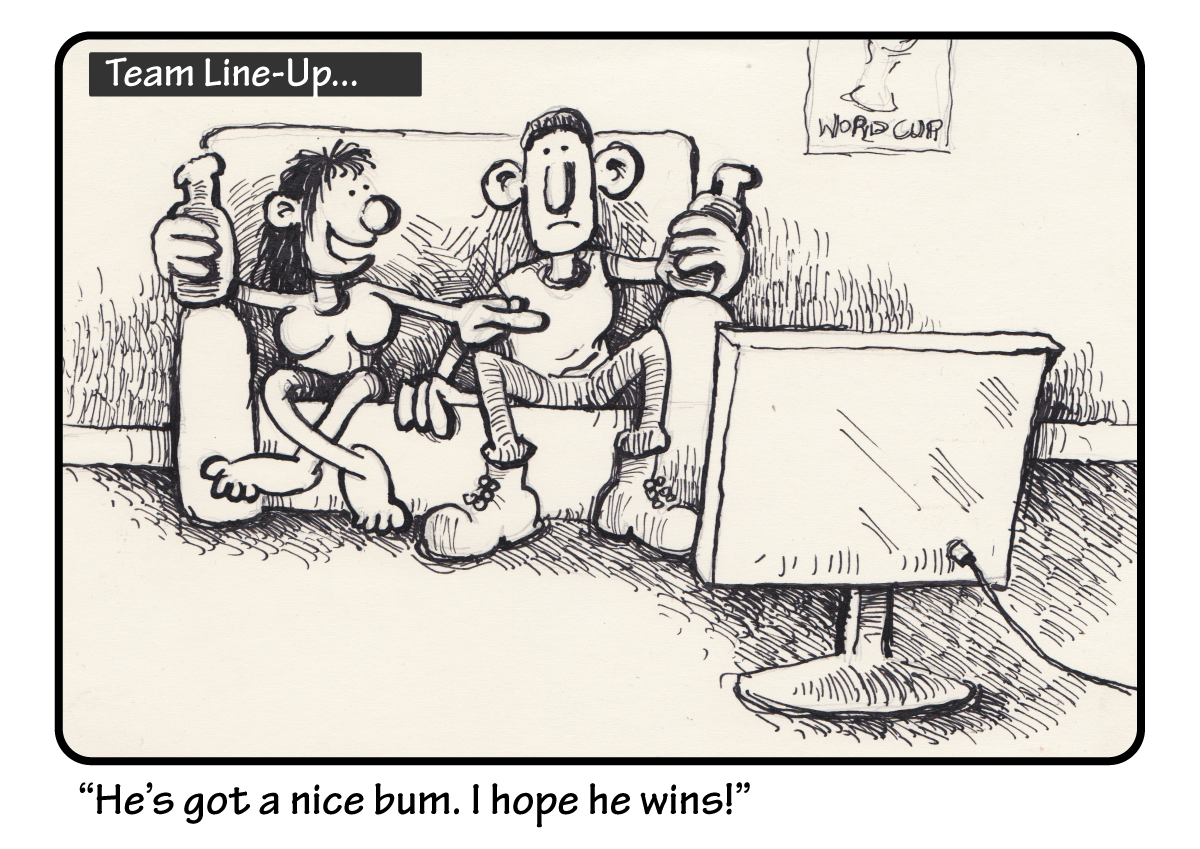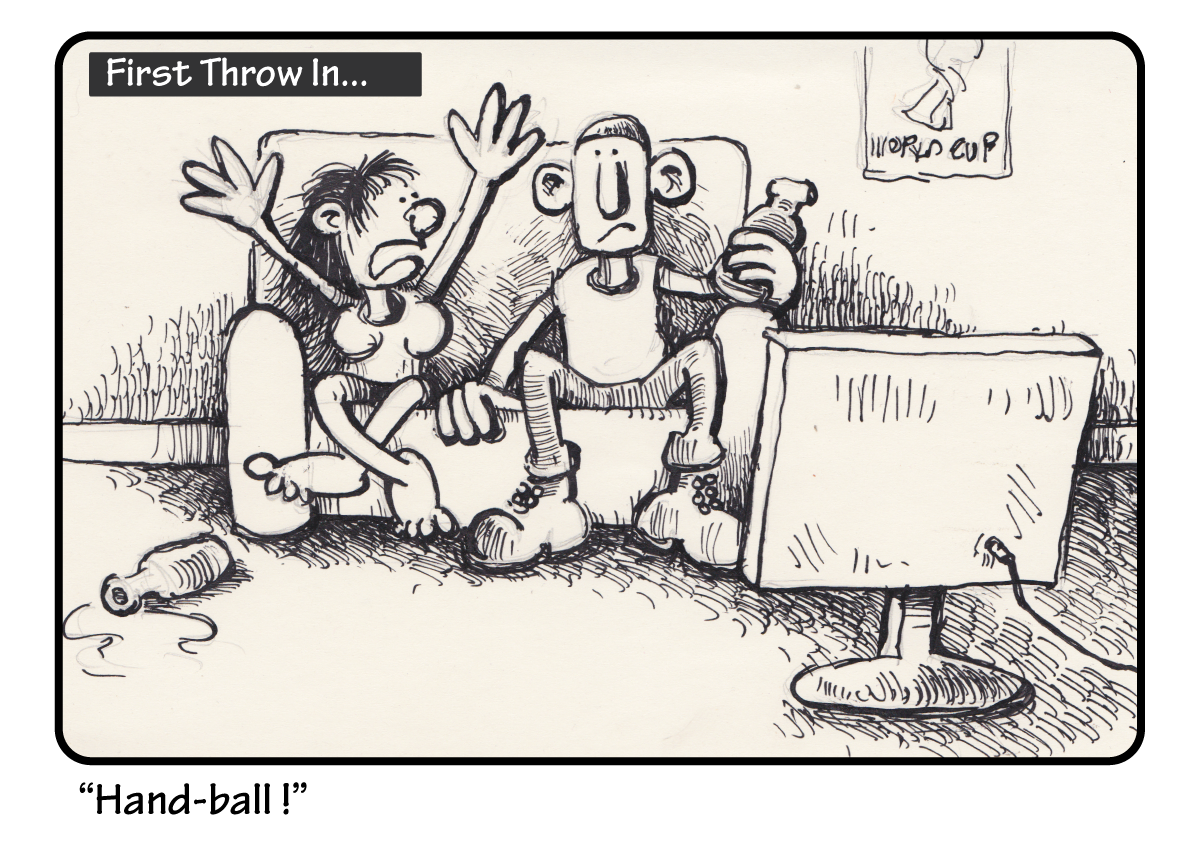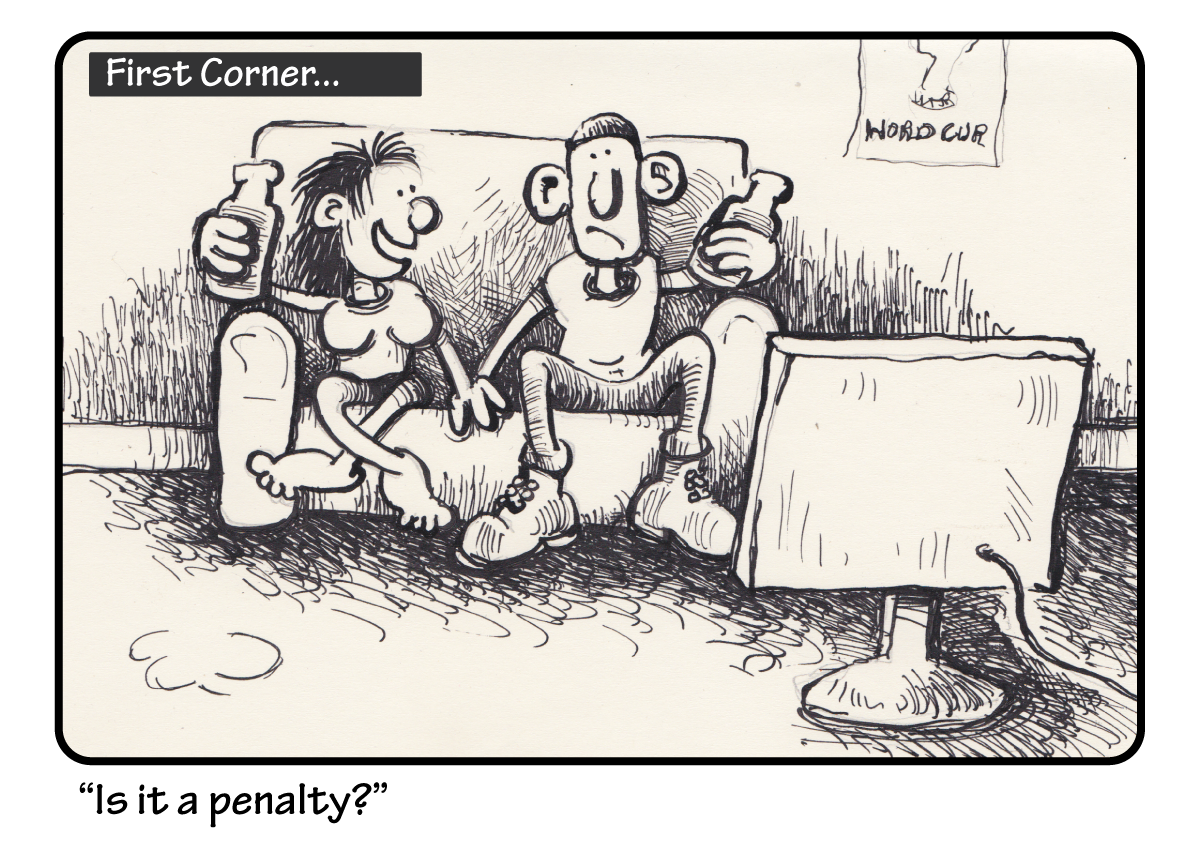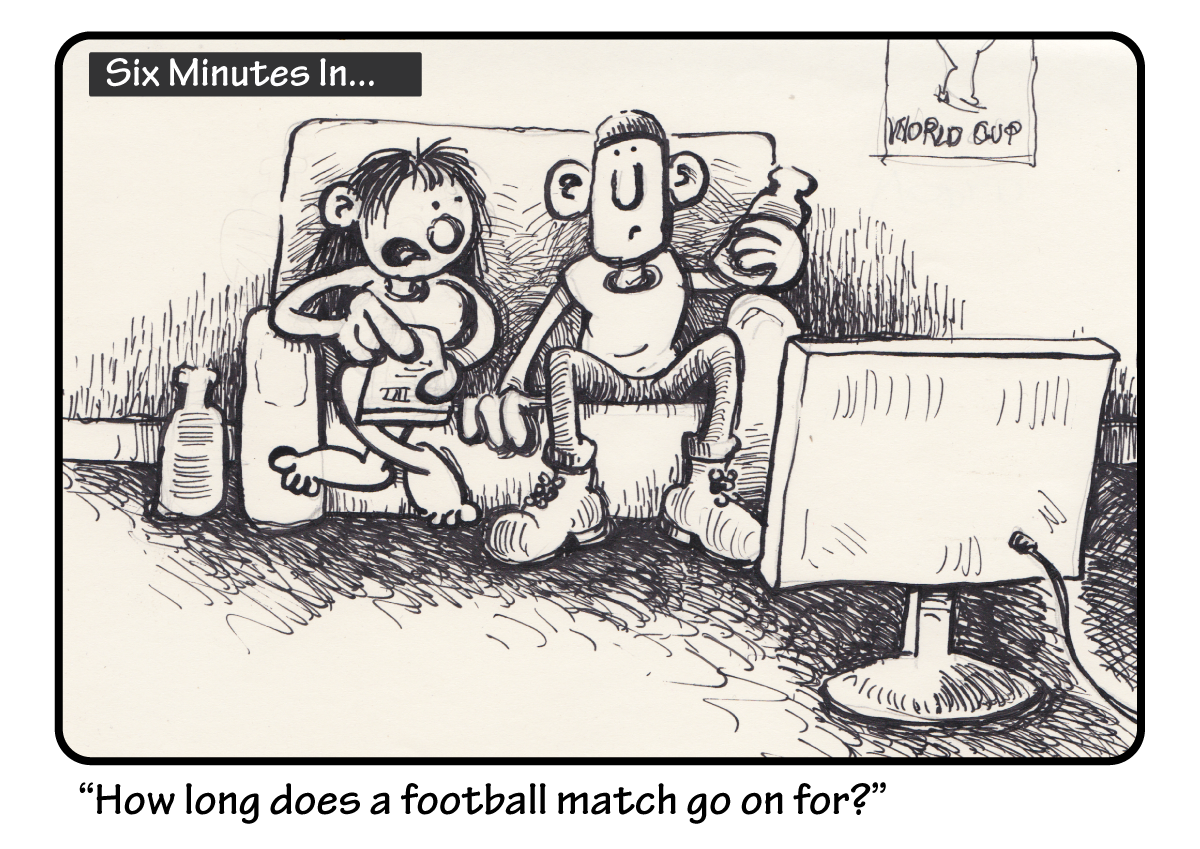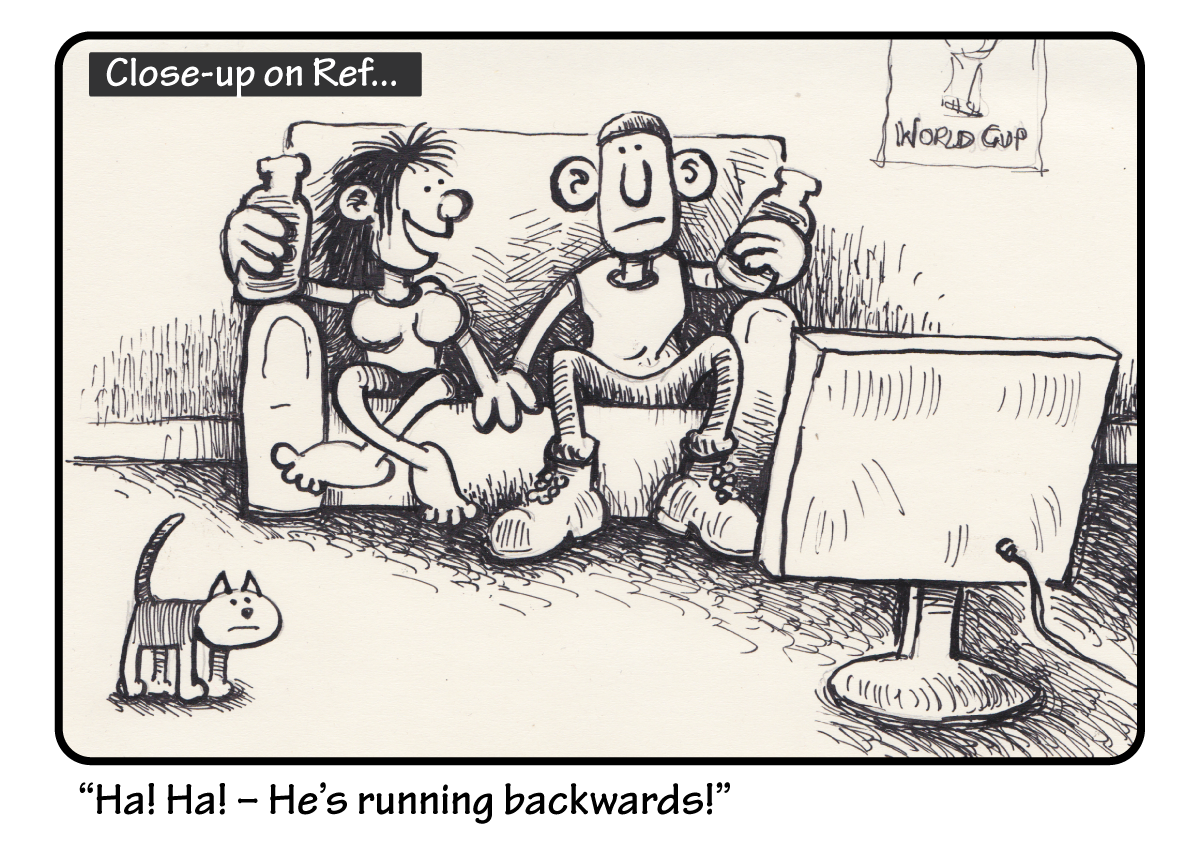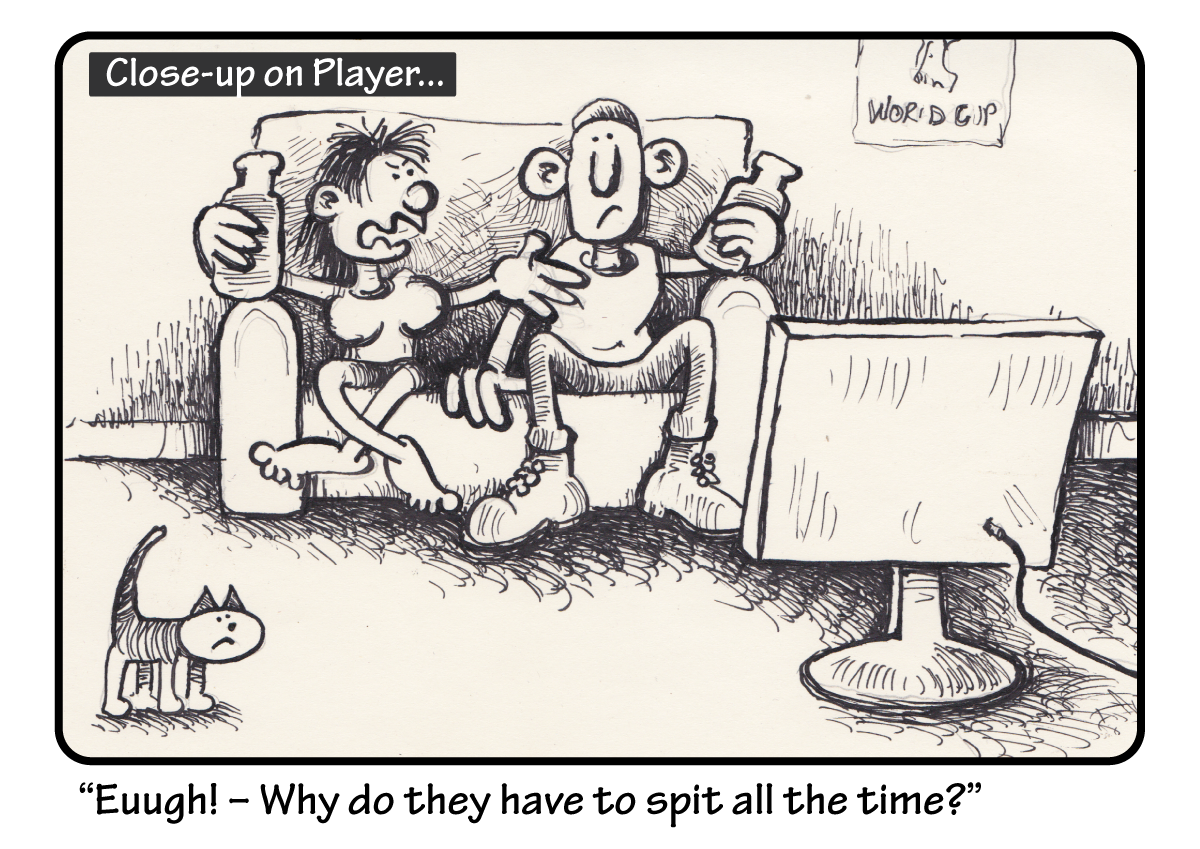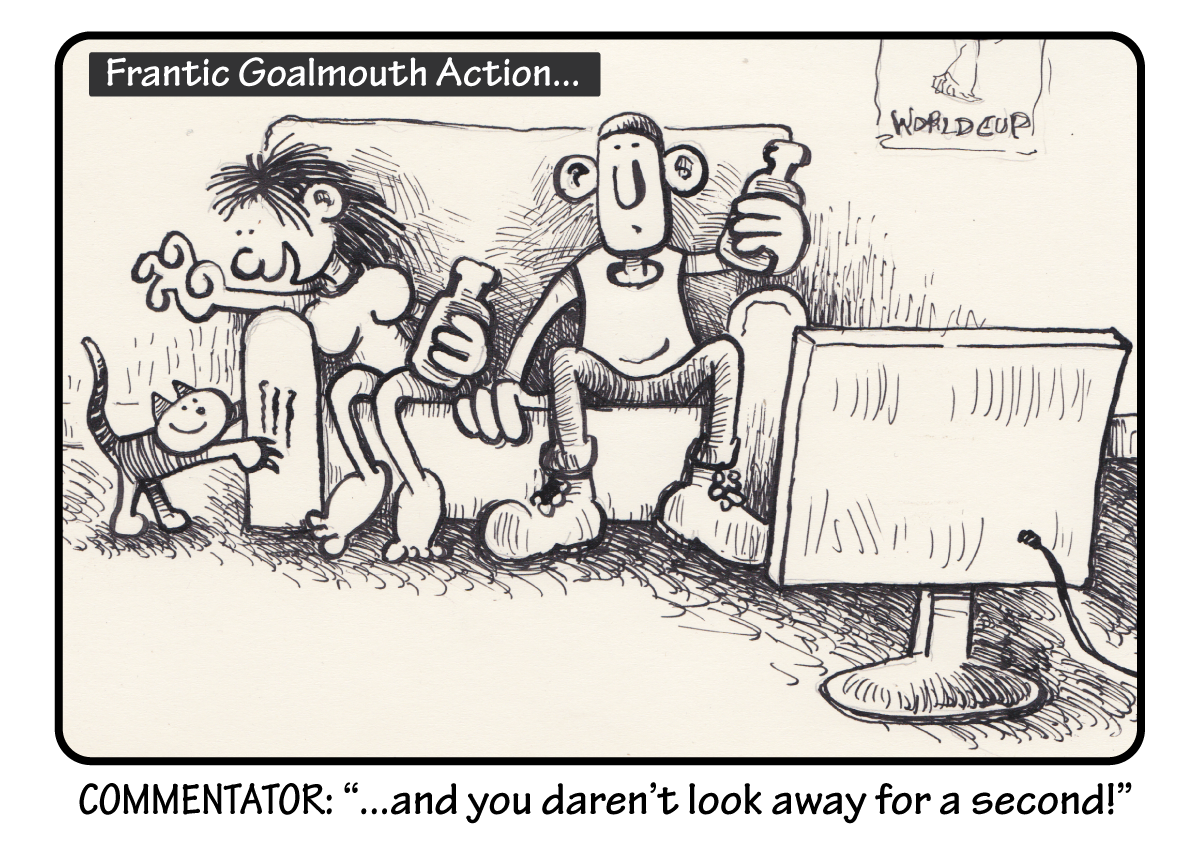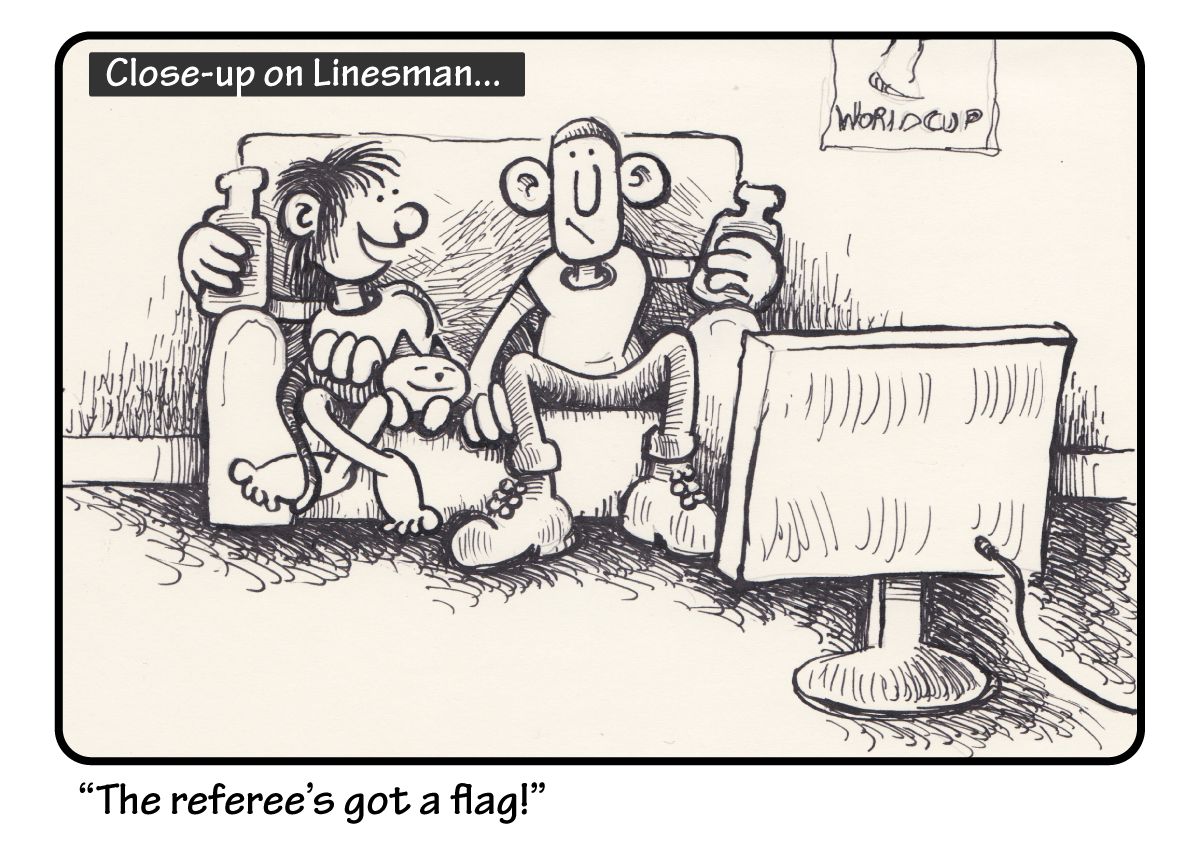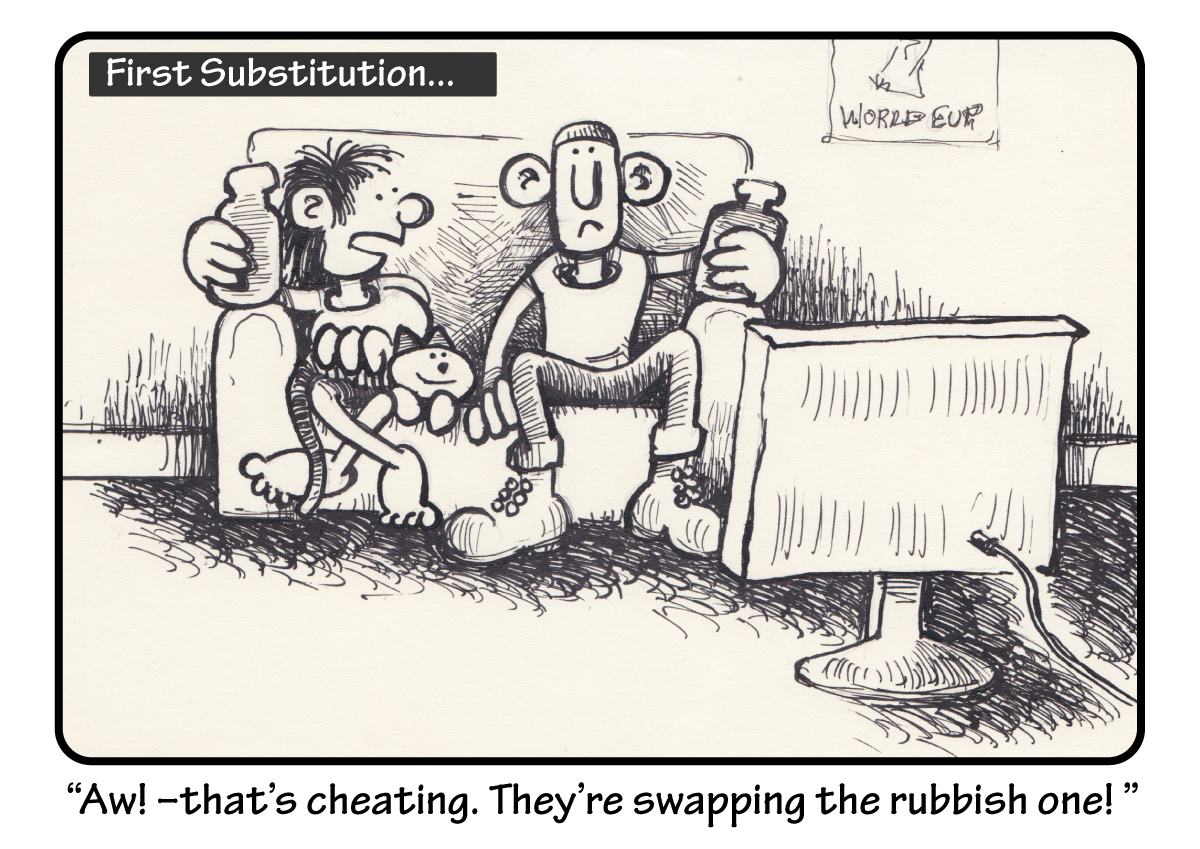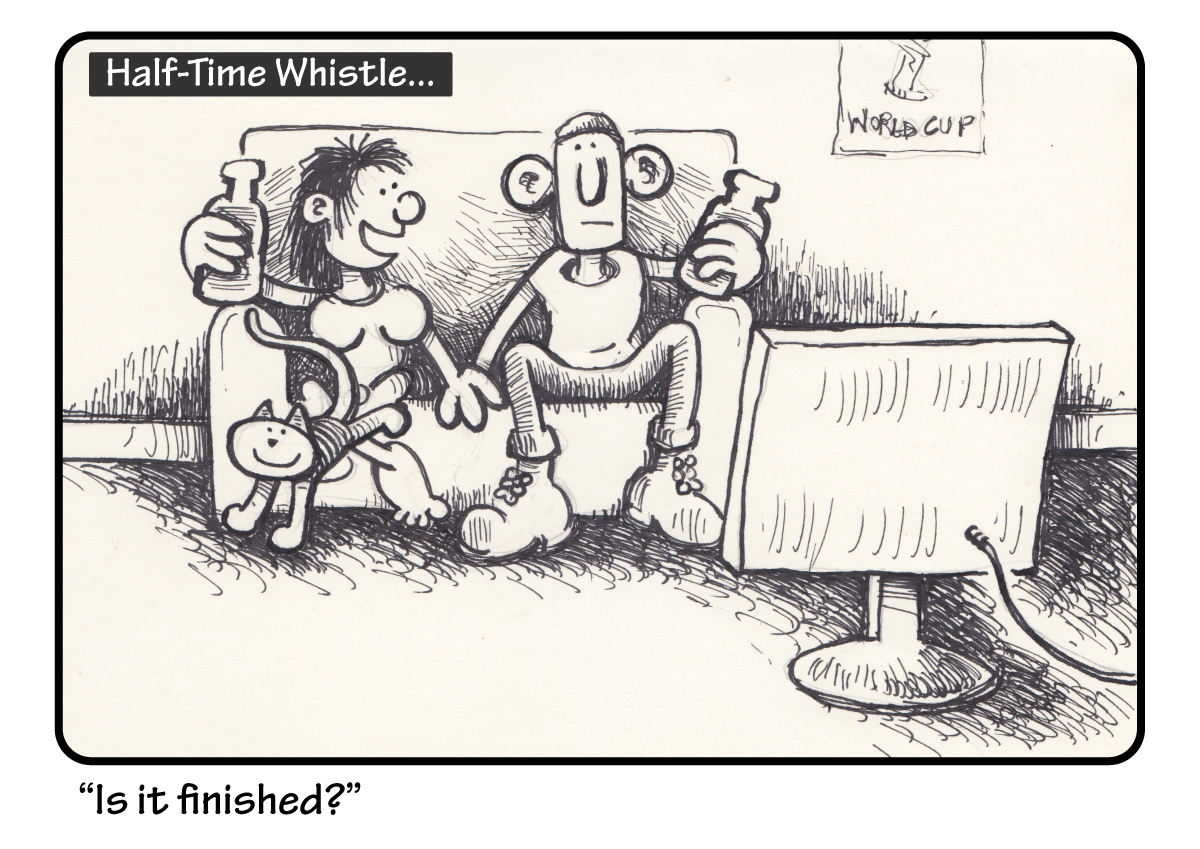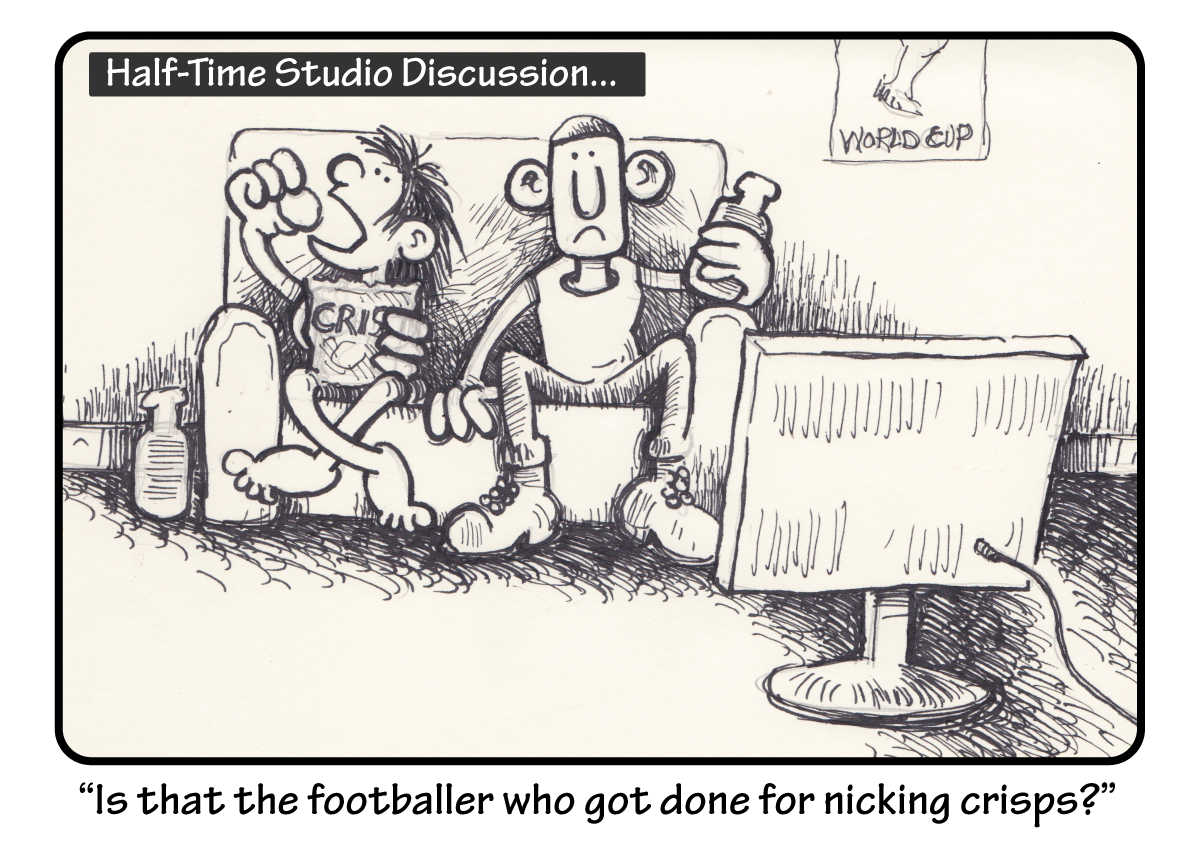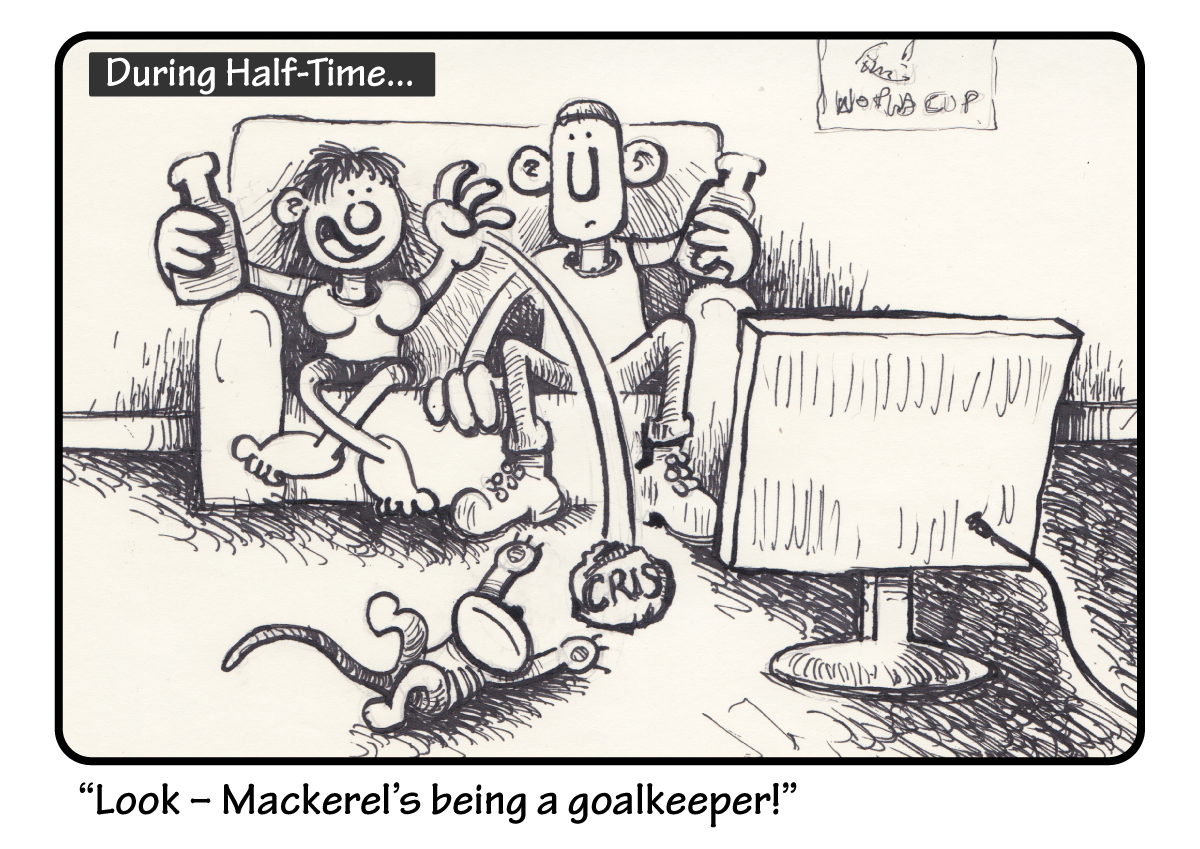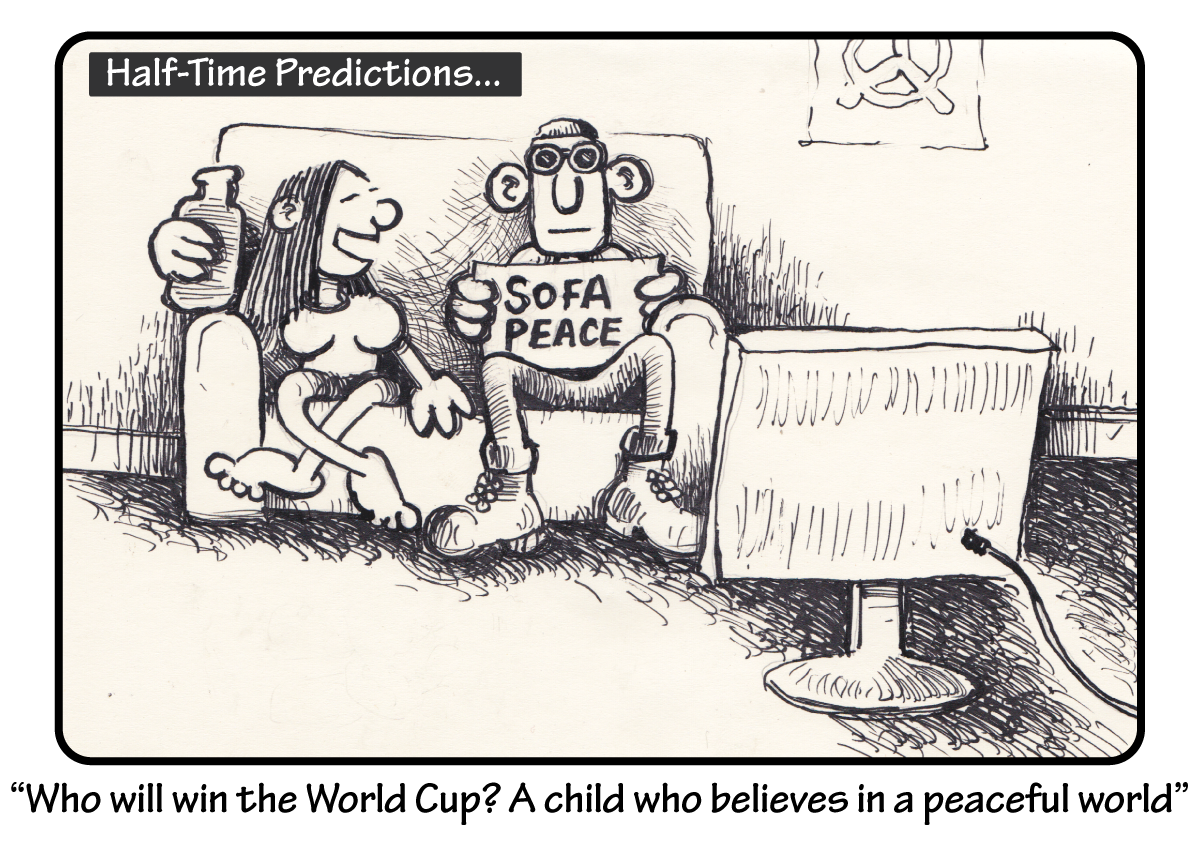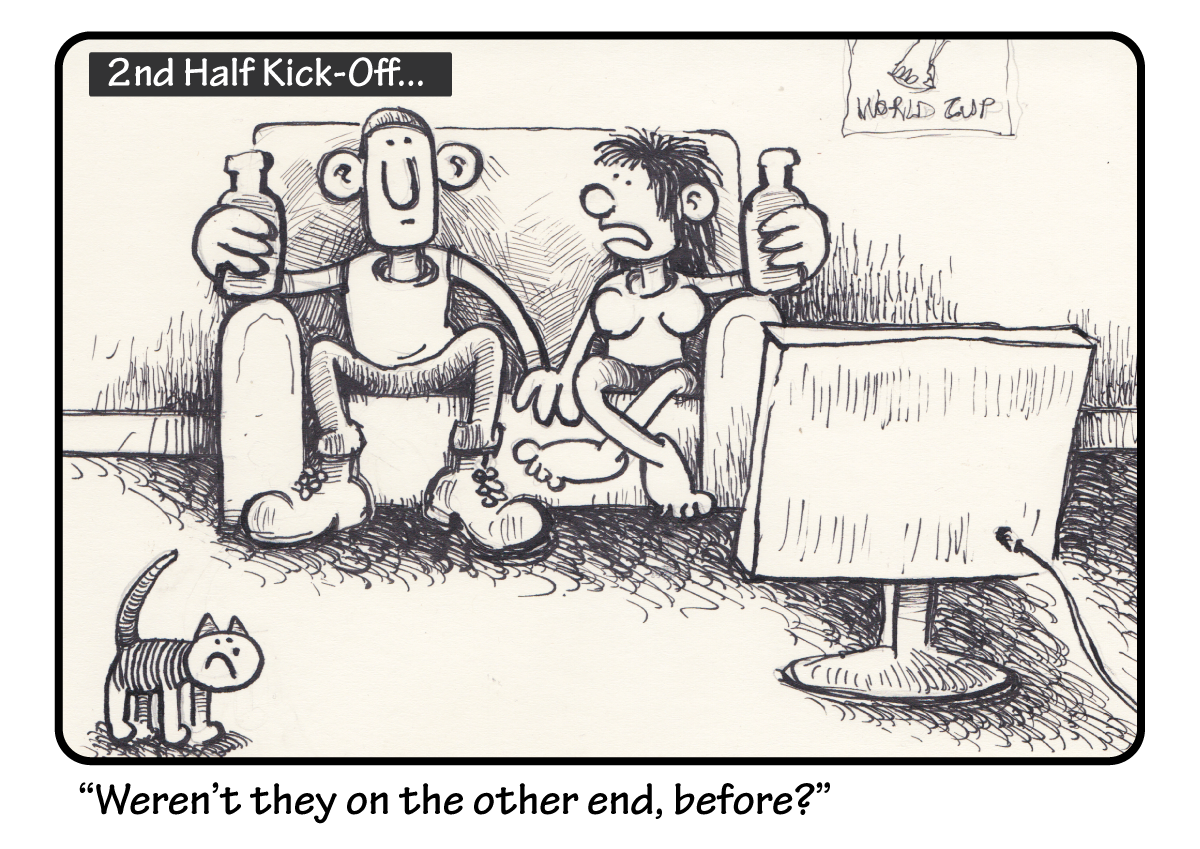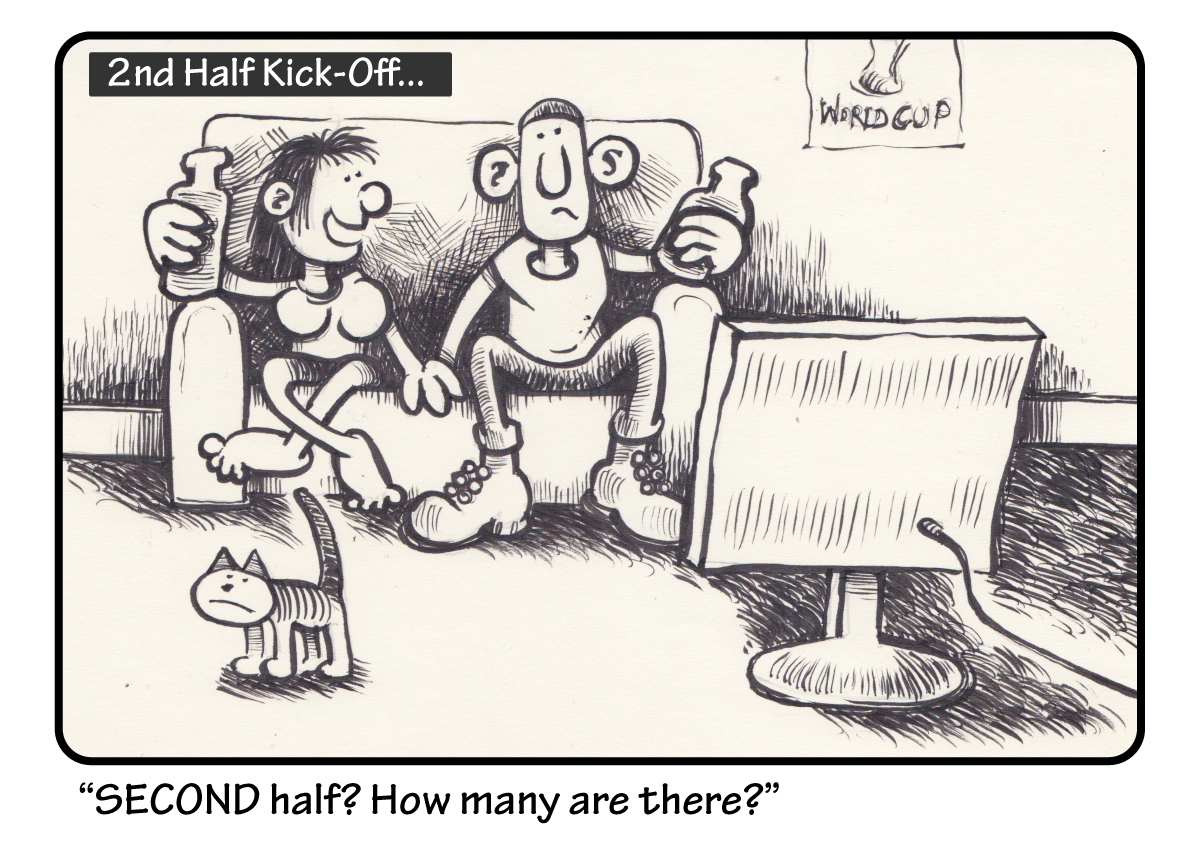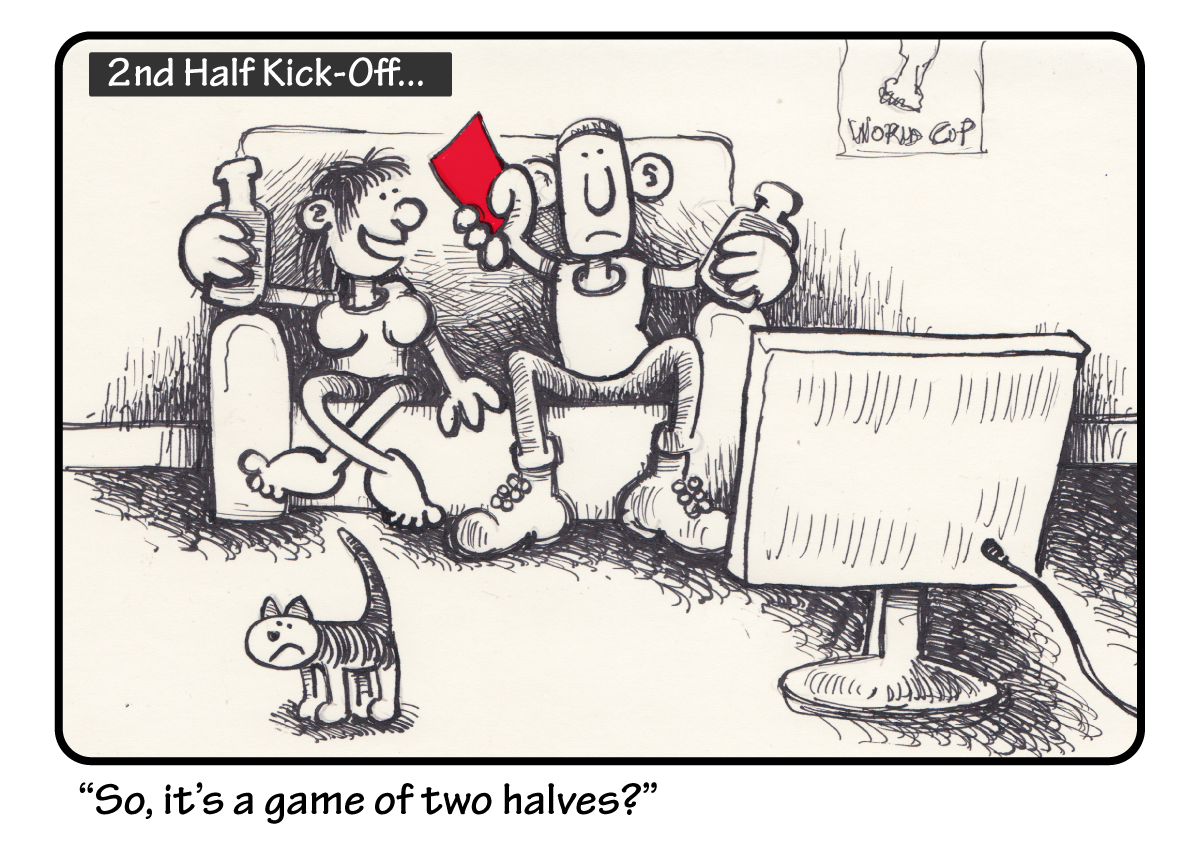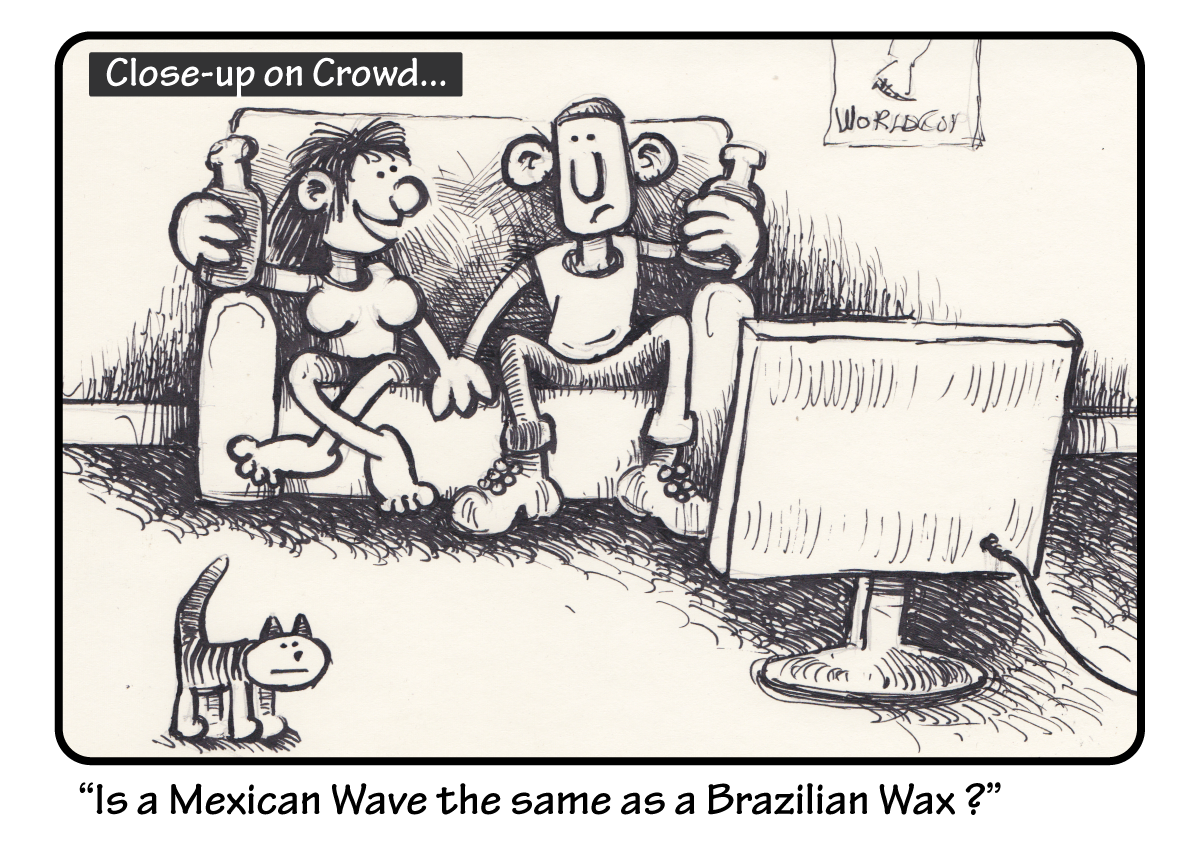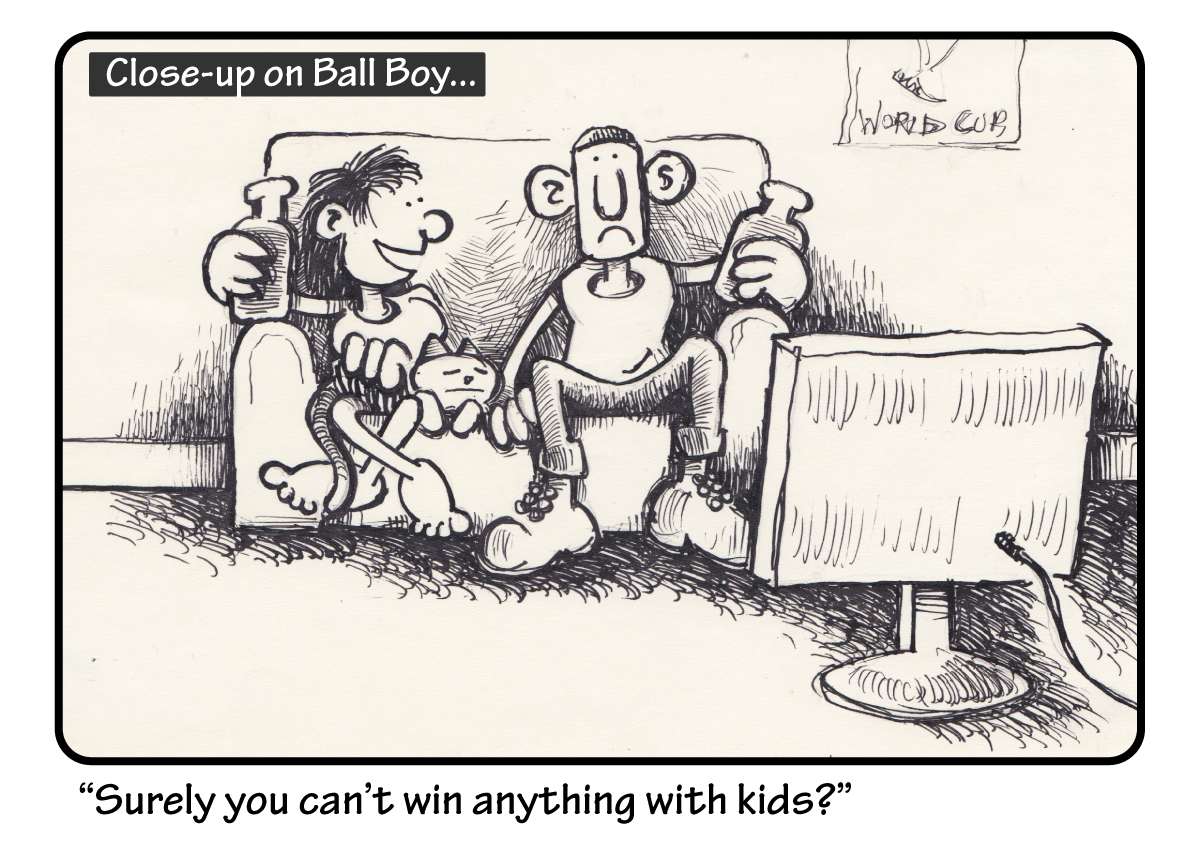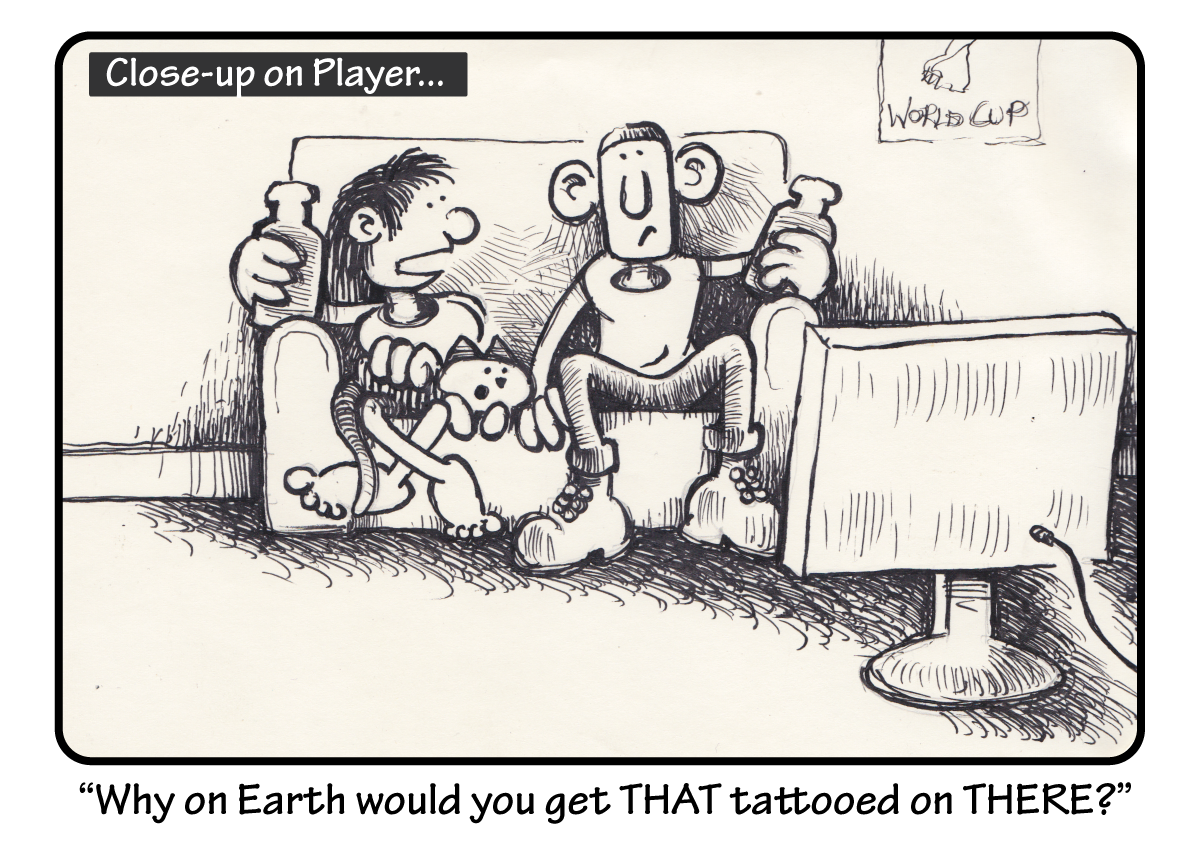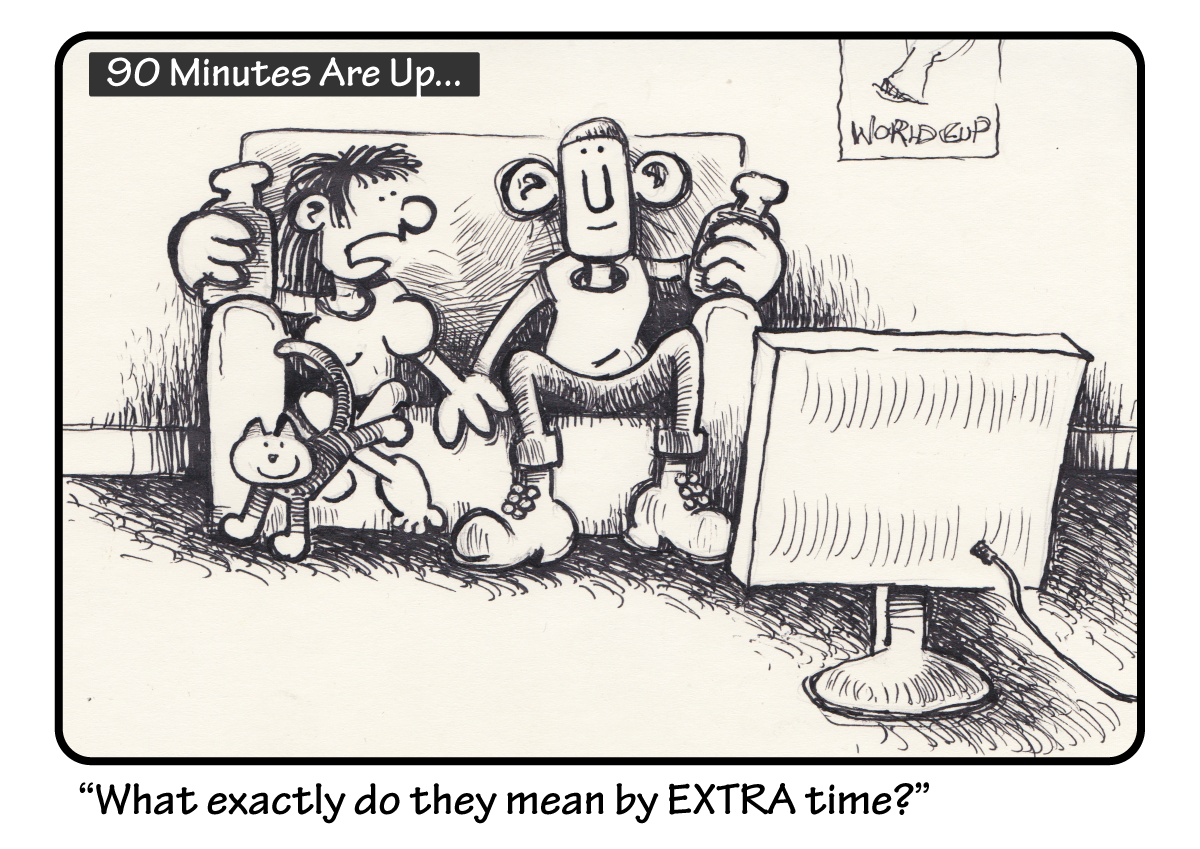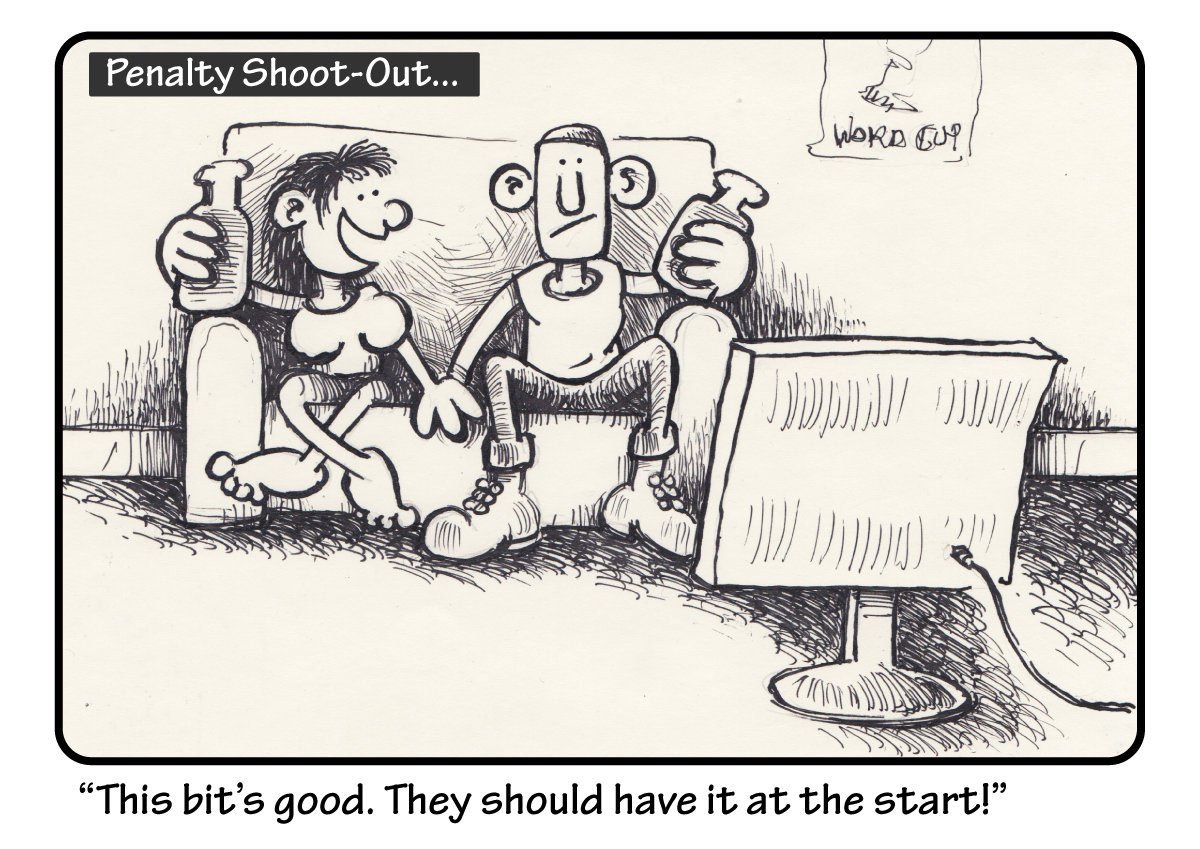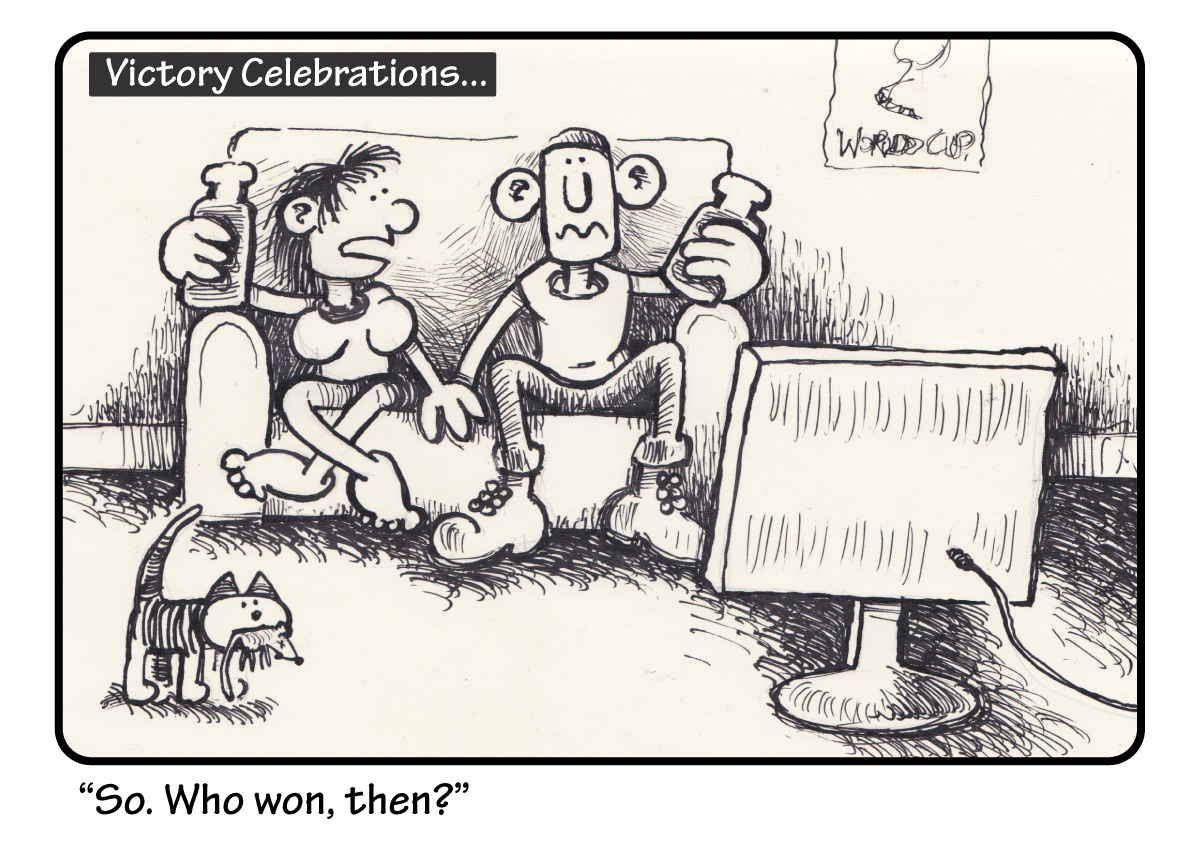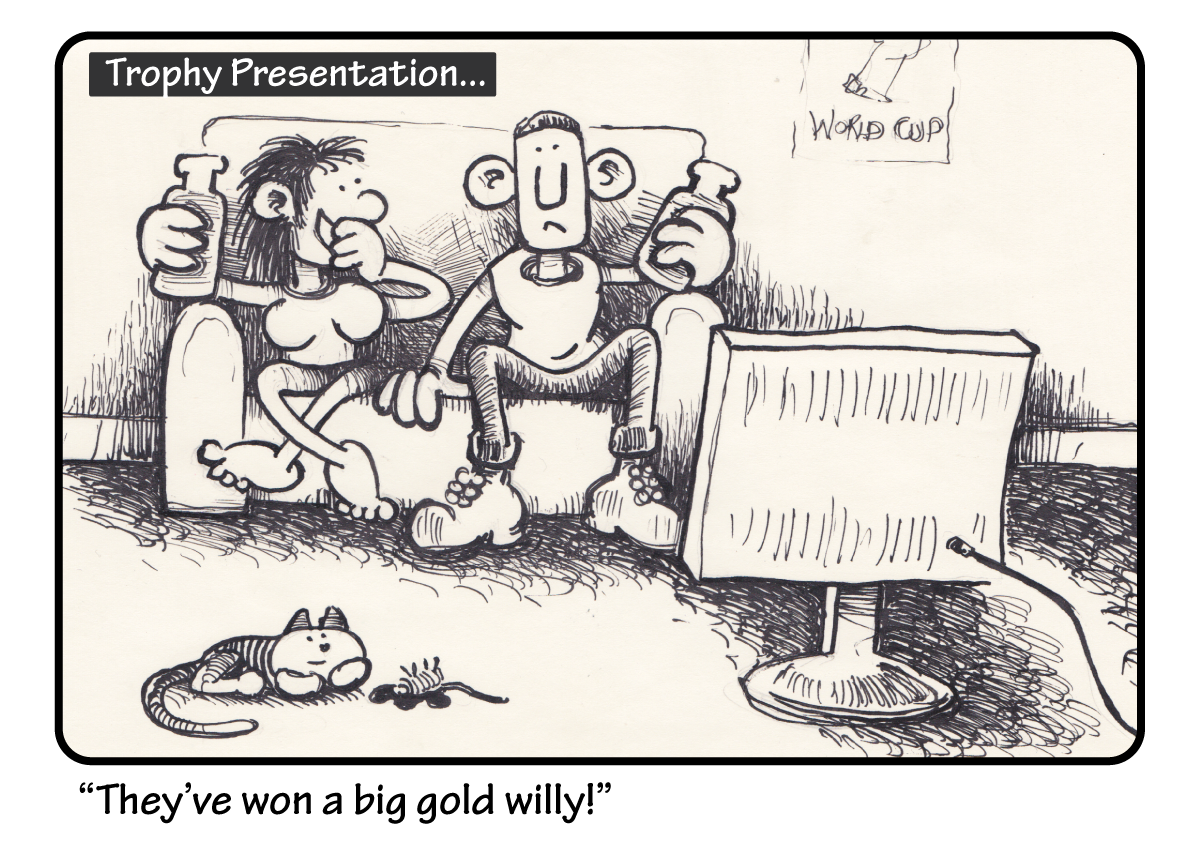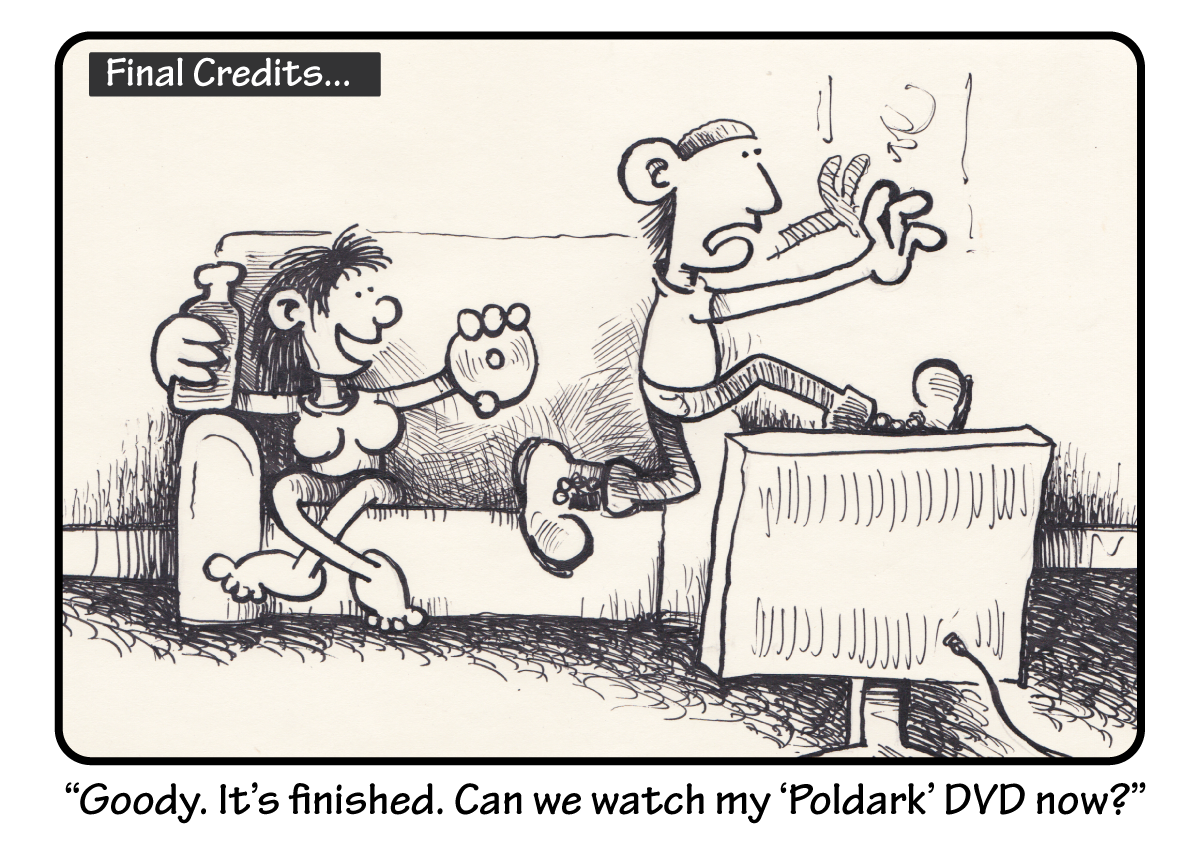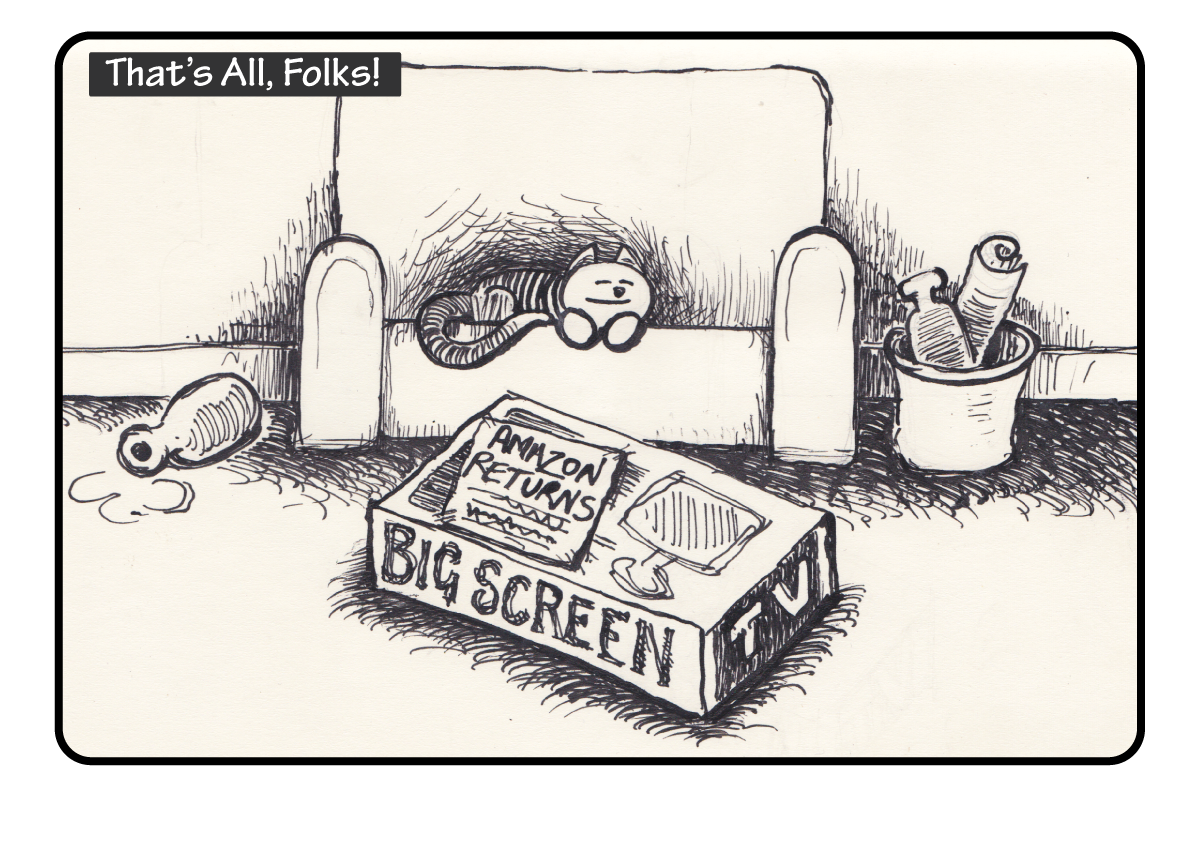 A couple from the WIP stages
One day, when I was working on one of these, the missus looked over my shoulder and said; "Why do you just keep drawing the same thing, over and over again?" I think sometimes the subtlety of my art is wasted on other people!