Political Cartoons 2018-19
I don't usually take much interest in politics, if I can help it. But, every now and then, I just gotta vent a bit. Here's a wee selection of political cartoons from the past year or so.
MAGIC MONEY TREES
Inspired by; "Theresa May prompts anger after telling nurse who hasn't had pay rise for eight years: "There"s no magic money tree" [Independent Newspaper]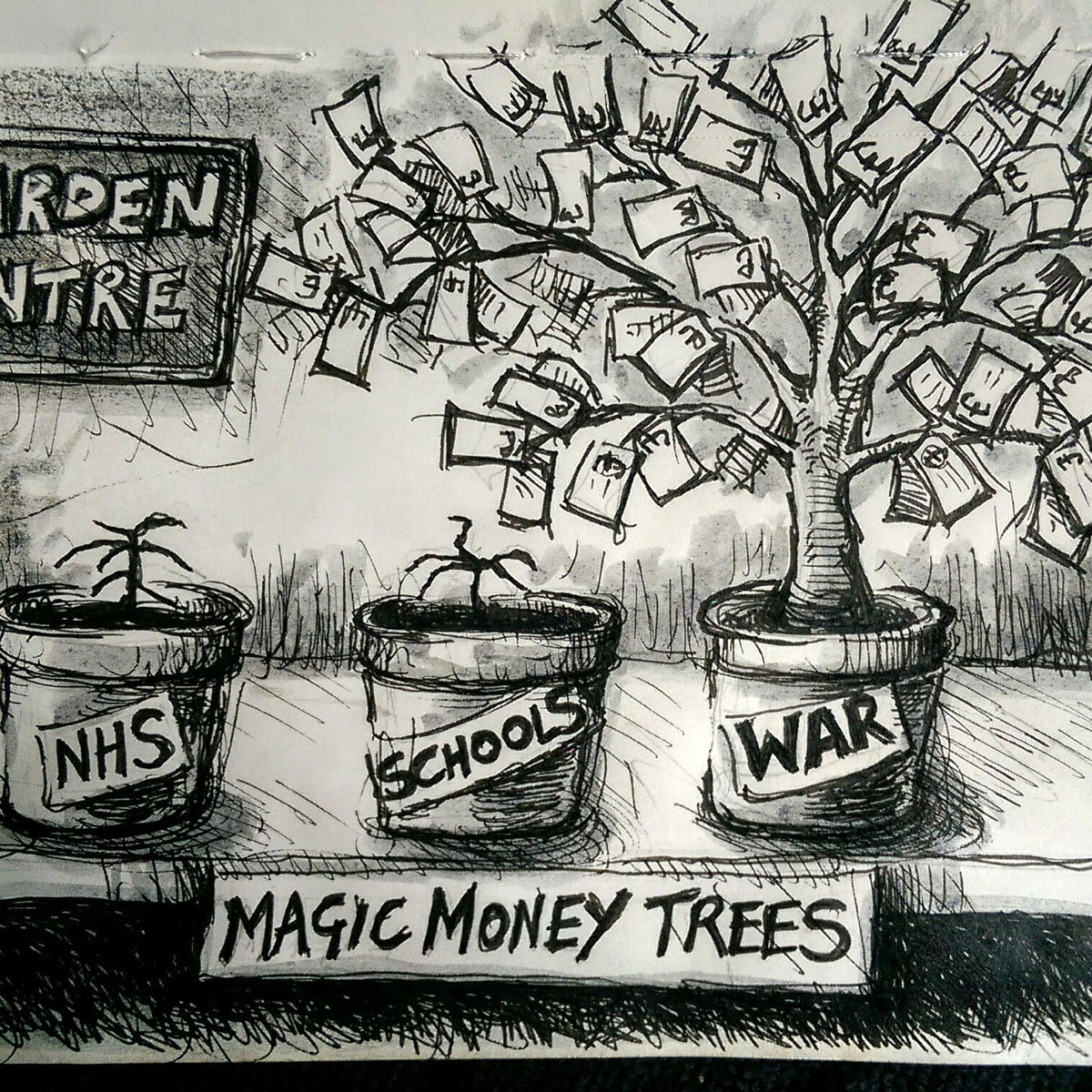 ALL IN THIS TOGETHER
David Cameron's rallying cry at a Tory party conference in Manchester, where delegates where barricaded in behind high security fences and barbed wire, to keep the public away.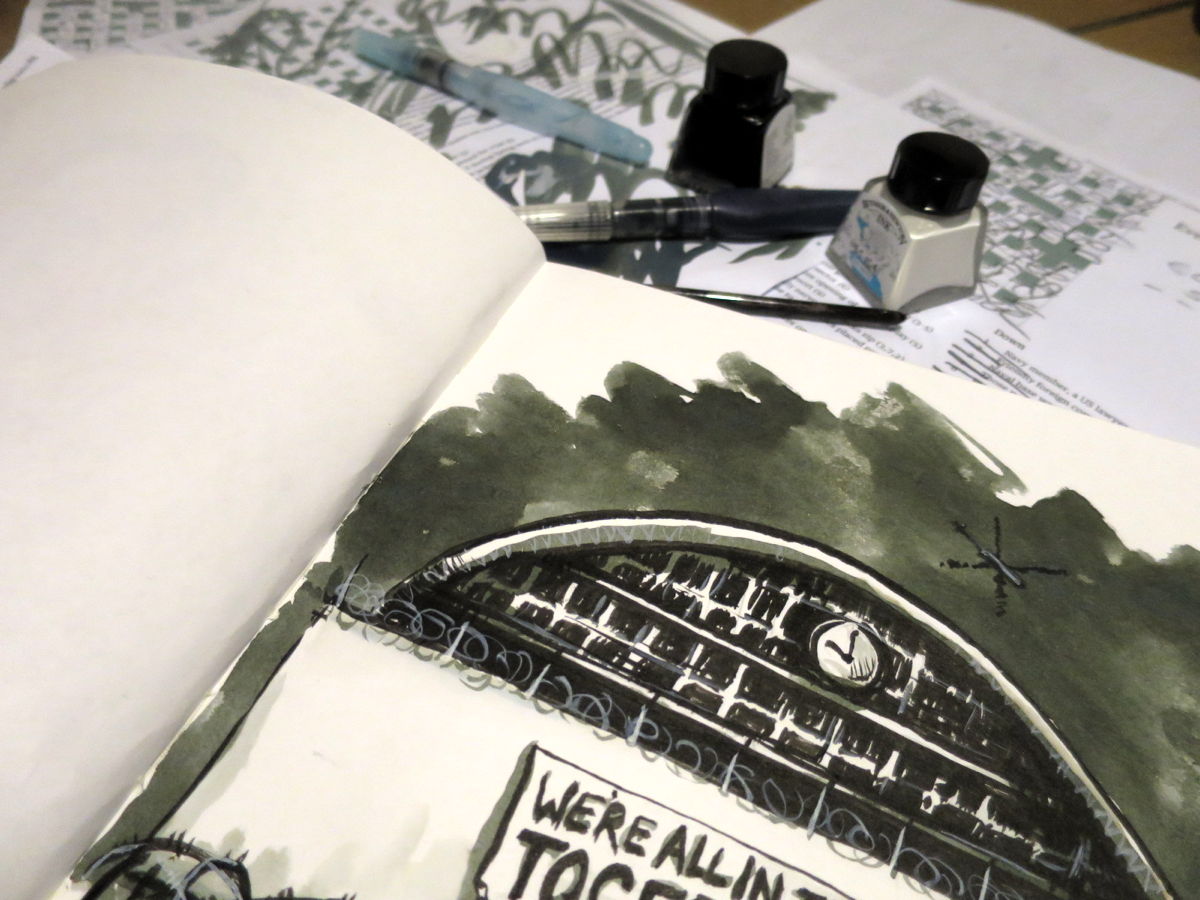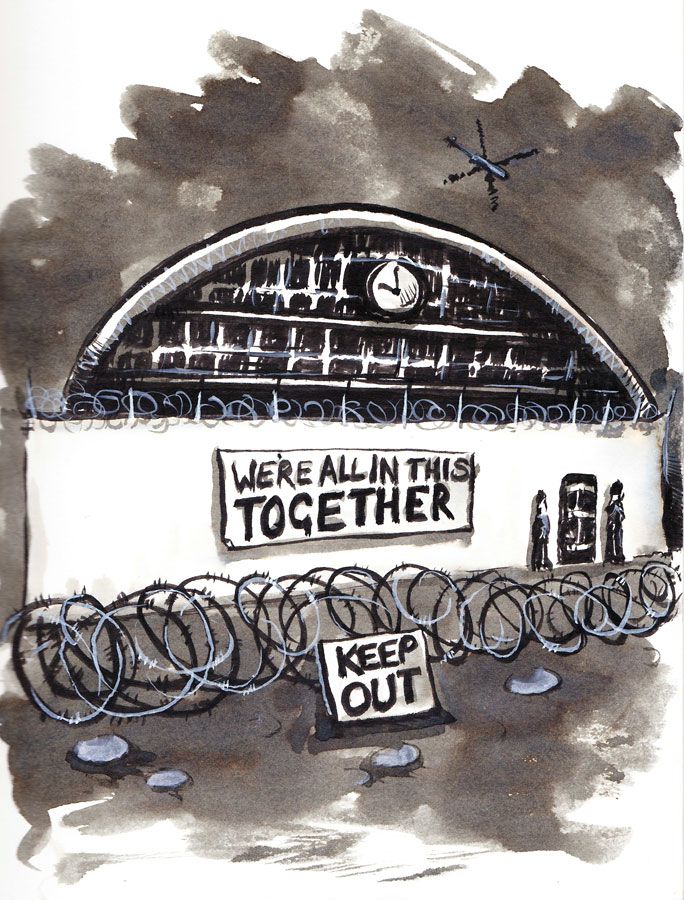 PIGGGATE
revelations emerged about Cameron fucking a pig's head, whilst a member of the Bullingdon Club at Eton.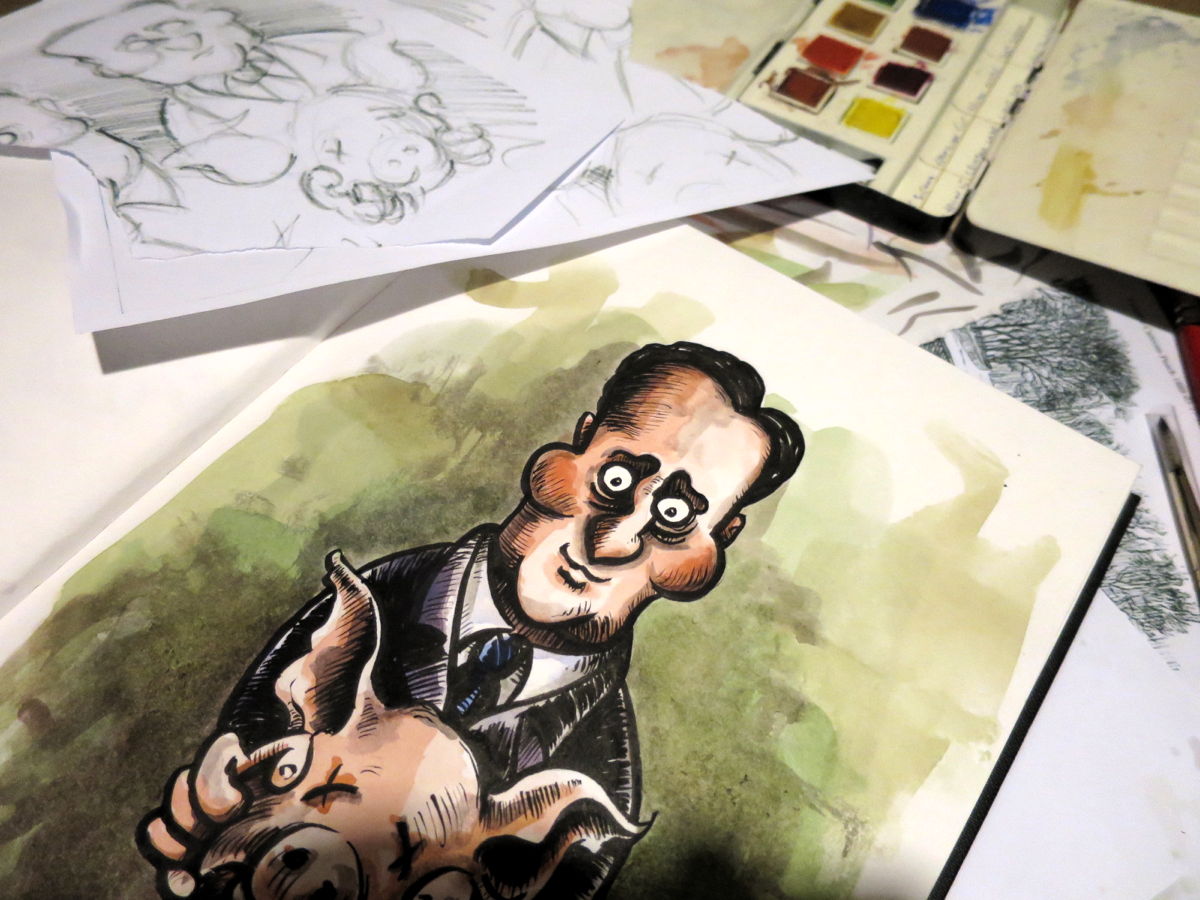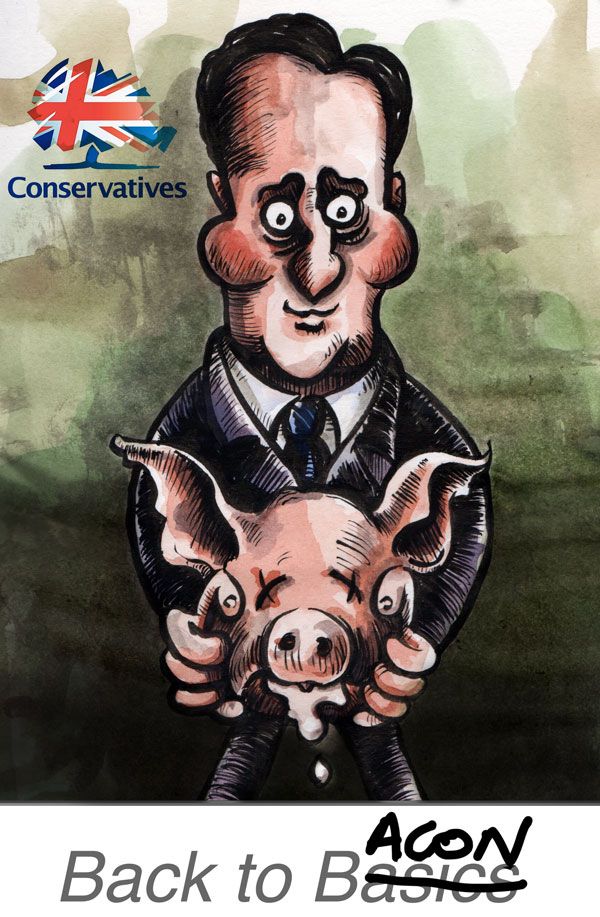 BREXIT - TO THE 1950s…​
One for the froth-lipped Daily Fail readership, who seem to think that Brexit will magically turn the clock back to some kind of mythical 1950s idyll, where Britain is free from filthy foreigners, old maids cycle to communion on Sundays and sun-kissed village greens echo to the sound of leather on willow.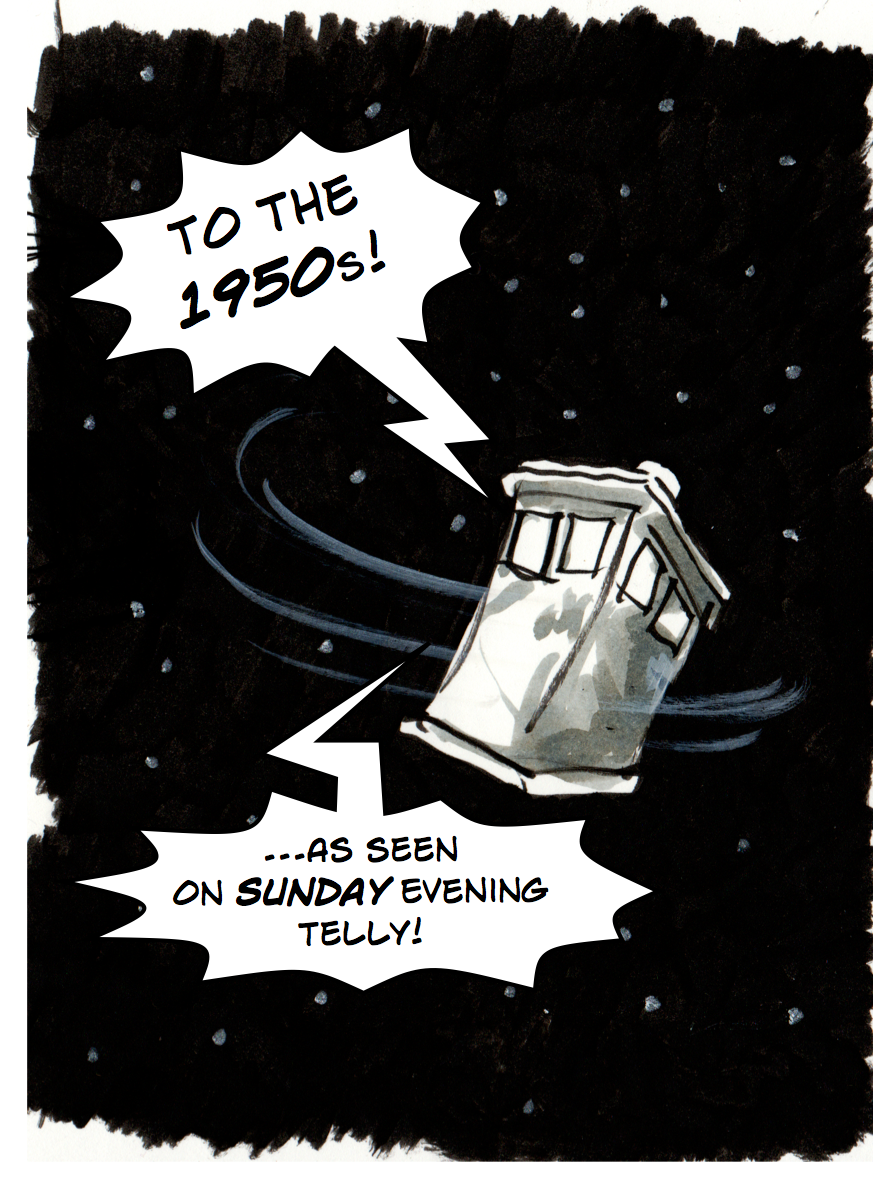 TRUMP VISIT
I'm not a big fan of the royals but, credit where it's due, you've got to admire the queen's sense of humour.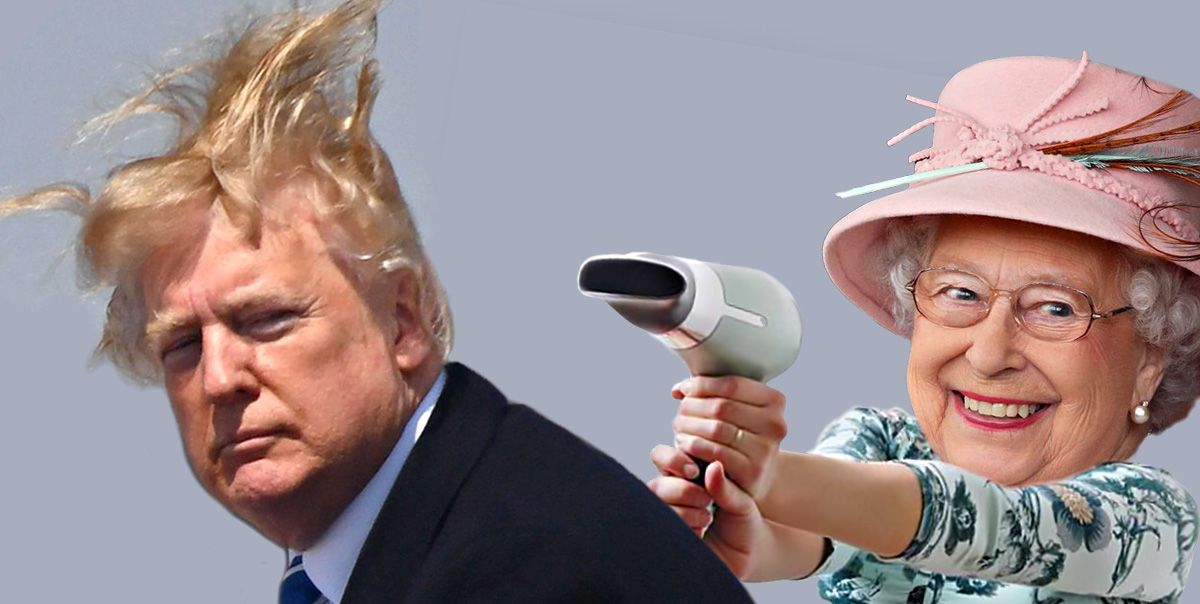 BREXIT --CABINET MEETING
There were a few weeks, in the middle of the Brexit clusterfuck where it seemed that, almost every day, some member of the cabinet was either; being fired, storming out in a huff, or stabbing his/her colleagues in the back.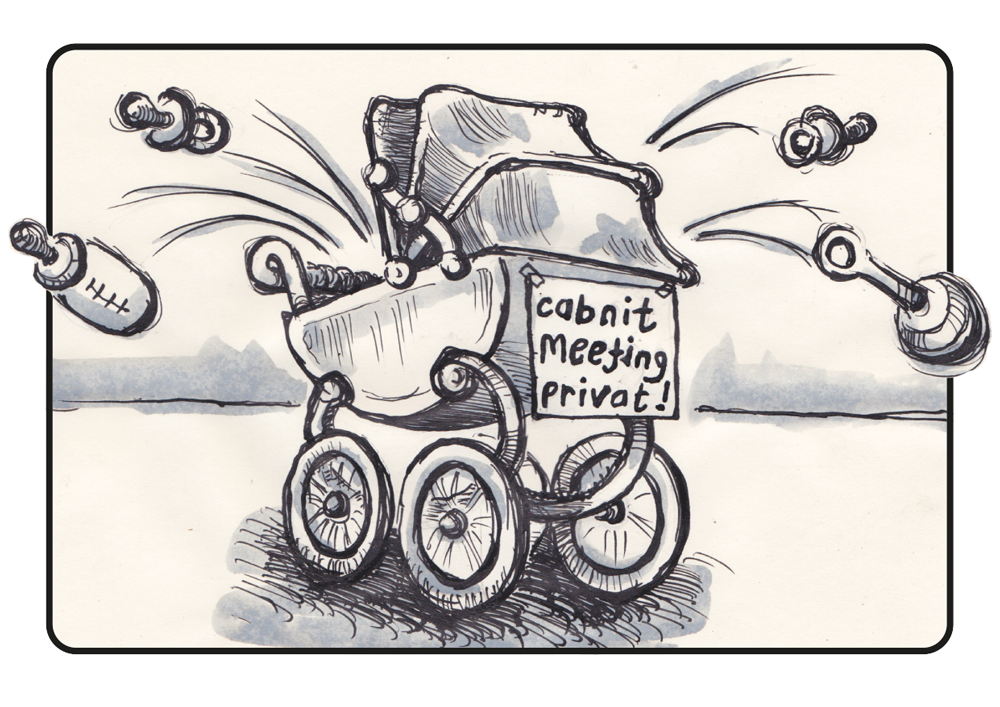 BREXIT - DRY JANUARY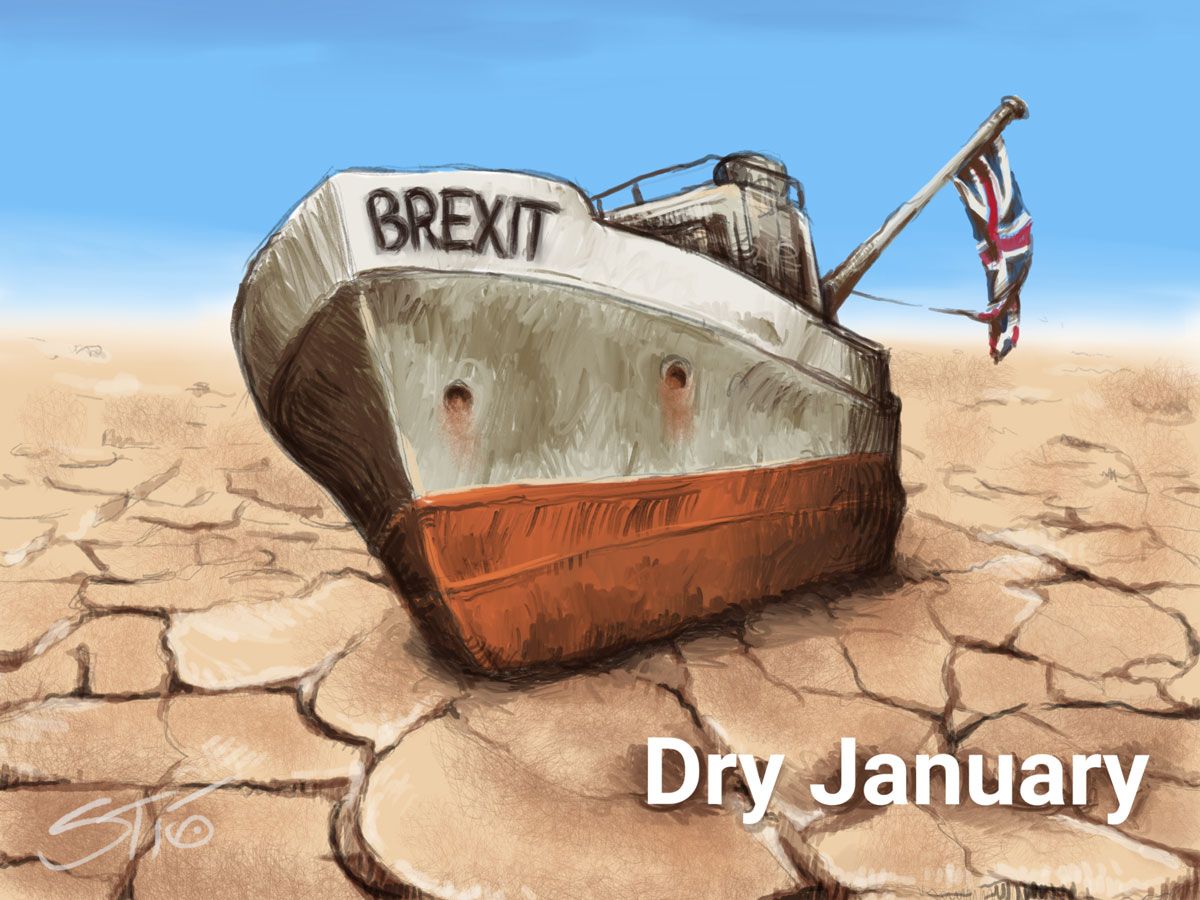 DUP JOKE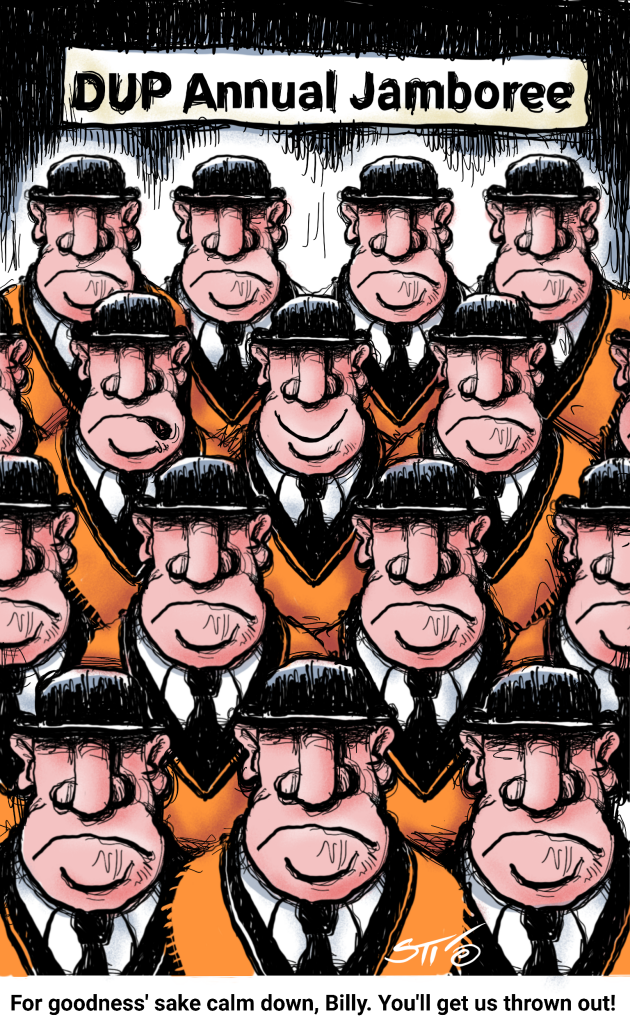 GENERAL ELECTION - VOTE TORY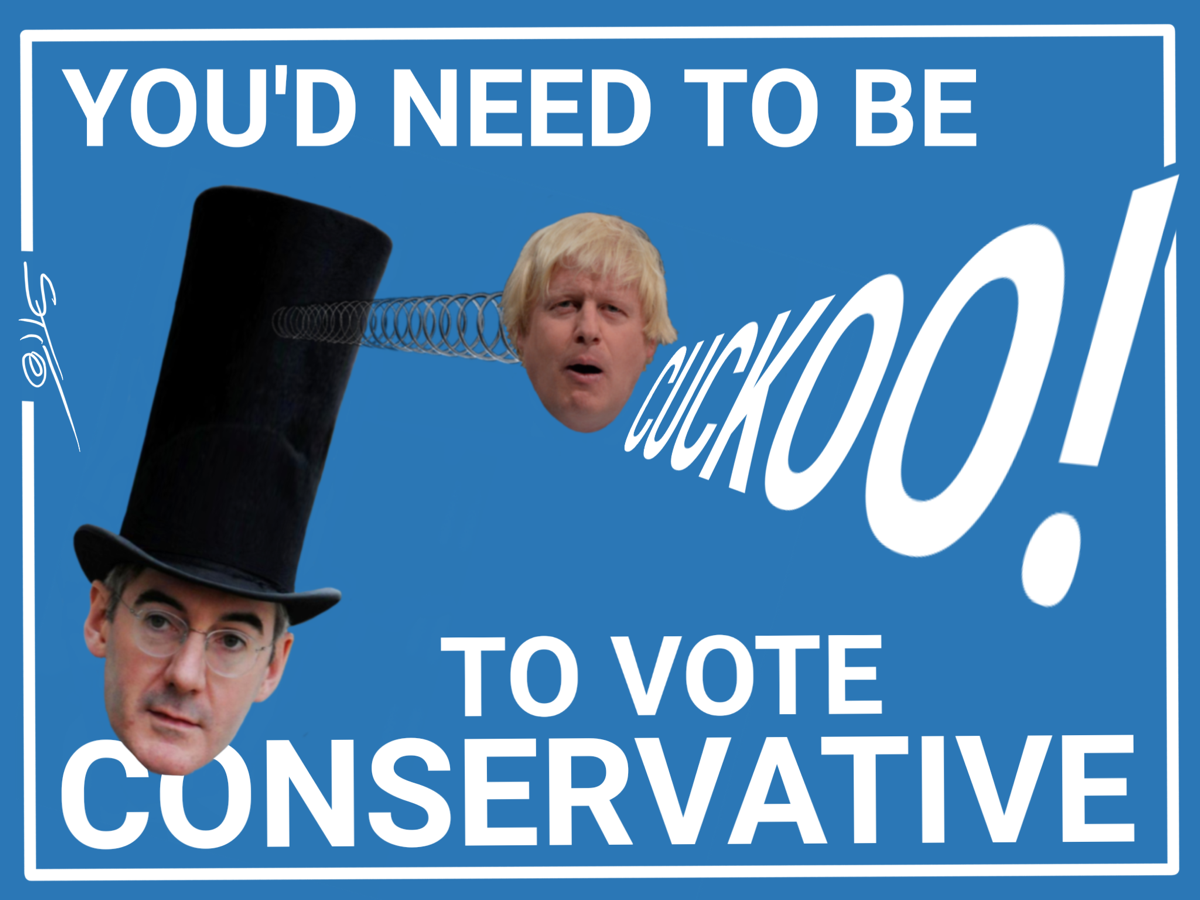 GENERAL ELECTION - TORY MANIFESTO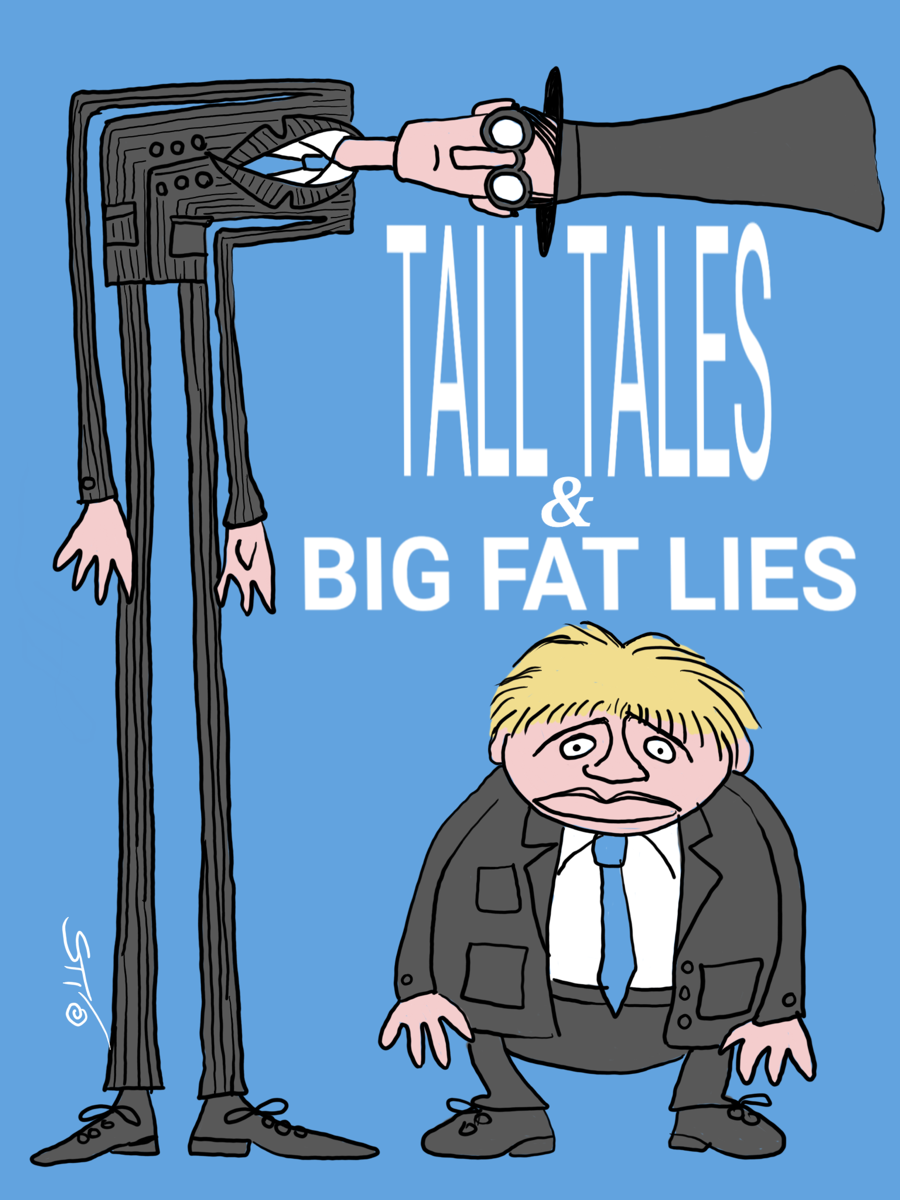 MICHAEL GOVE
drawn when Michael Gove proposed to reduce Britain's carbon emissions; not by cutting down on air travel, factory pollution, unnecessary commuting into work…​ but by banning wood-burning stoves.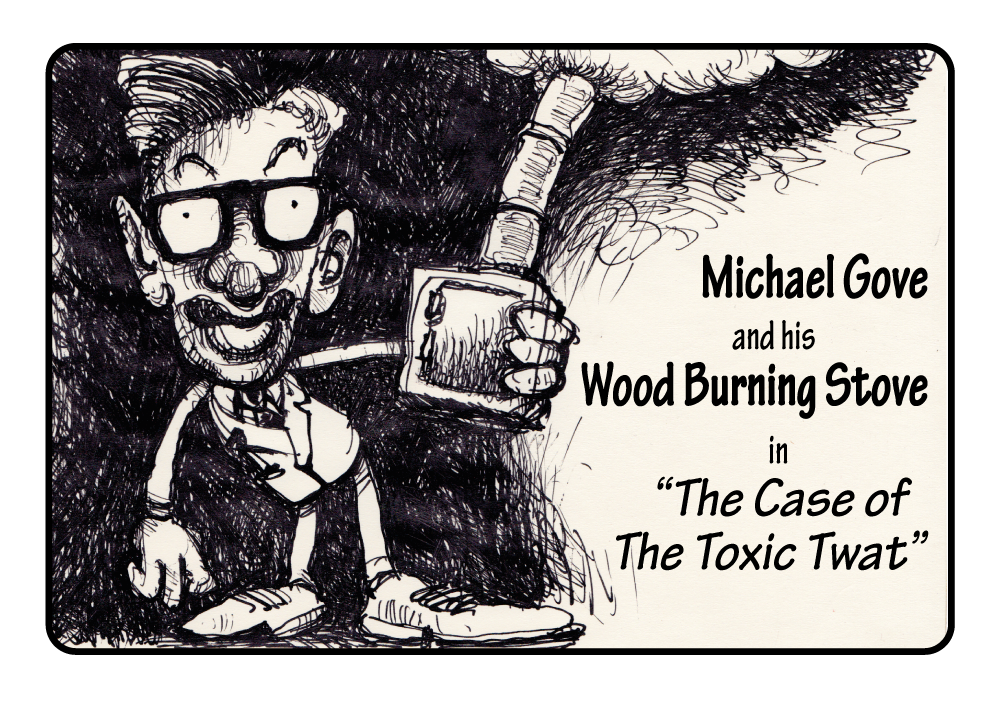 BREXIT - JUSTINE GREENING
I've forgotten the exact details of what inspired this one. But Greening, along with a lot of other MPs were quite vocal, at the time, in embracing the concept of "keep making them vote until they return the right result" democracy.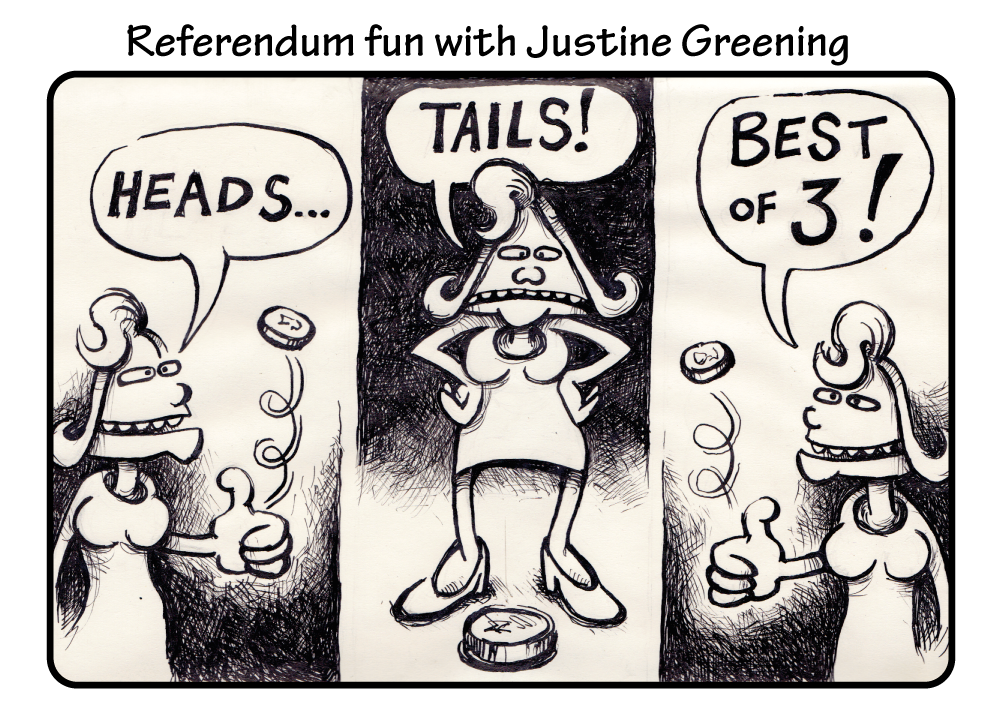 BREXIT – SCALEBREXIT
Ideal Christmas fun. Ennui for all the family!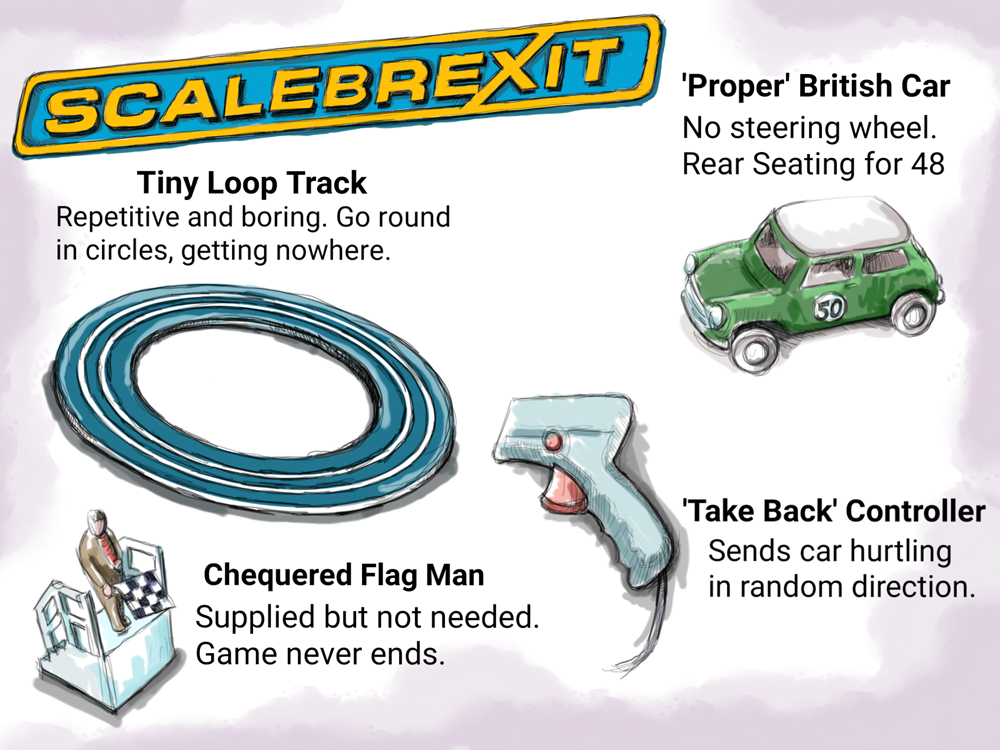 WAR CORN
still in the process of extricating themselves from their latest in a long line of hornet's nest kicking adventures, a depressing number of rednecks and MAGAs are already casting round for the next country to destroy.